Portland Wedding Videographers & Films
There's nothing like a wedding video to help you revisit your big day! Wedding videographers can capture things that photographers just can't. If you want to relive the music, movement, laughter, and tears of joy at your wedding, you need video! Portland, Oregon wedding filmmakers will be there during every moment of your celebration. From start to finish, they'll catch every little detail and moment of your wedding day.
Read More
Capturing Memories: The Art of Wedding Videography in Portland, Oregon
Your wedding day is a whirlwind of emotions, and as you celebrate your love story in the picturesque surroundings of Portland, Oregon, you'll want to treasure these moments forever. That's where professional wedding videographers come in, armed with high-end cameras, drones, and top-notch equipment to capture your special day in all its glory.
High-End, Professional Cameras
Professional wedding videographers in Portland use high-end cameras to ensure the highest quality footage. These cameras can capture intricate details, vivid colors, and cinematic shots that create a lasting memory of your special day. From stunning close-ups to panoramic views, a skilled videographer will make your wedding look like a movie.
UHD Drone Footage
To add a unique and captivating perspective to your wedding video, many videographers employ drones. Aerial shots provide breathtaking views of your venue, the beautiful Pacific Northwest landscapes, and your guests, giving your wedding film an awe-inspiring dimension.
Lighting Expertise
Lighting plays a crucial role in videography. Professional videographers understand how to manipulate natural and artificial light to enhance the mood and atmosphere of your wedding footage. Whether it's an outdoor ceremony under the Oregon sun or an evening reception, they have the skills to make every moment look its best.
Crystal-Clear, Pro Audio
In addition to stunning visuals, capturing clear audio is equally important. Professional wedding videographers utilize top-notch audio equipment to record vows, speeches, and candid conversations. This ensures that every heartfelt word and joyful laughter is preserved in your wedding film.
Why Professional Videographers are so Important
While photographs capture still moments, a wedding videographer immortalizes your day in motion. From the vows and the first dance to the toasts and candid moments, a wedding video brings the day to life, allowing you to relive every emotion, every detail, and every smile. It's a timeless keepsake that you can share with loved ones who couldn't attend and treasure for years to come.
Your wedding is a once-in-a-lifetime event, and hiring a professional videographer in Portland, Oregon, is an investment in preserving those precious memories. Their artistic expertise and state-of-the-art equipment guarantee that you'll have a wedding video that not only tells your love story but also captures the beauty of your day in the City of Roses. It's a decision you won't regret as you watch your wedding day come to life on the screen.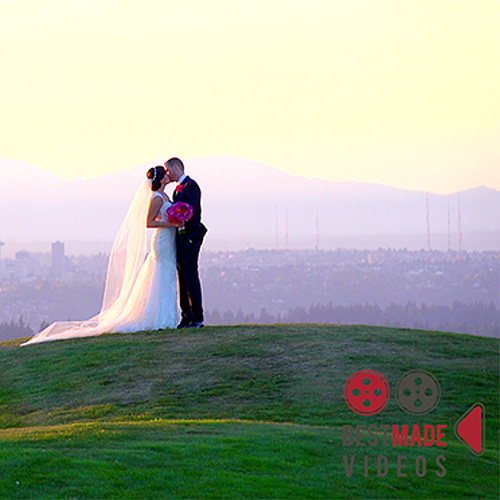 Best Made Videos®
Pacific Northwest
TIRED OF BORING, CLICHED WEDDING VIDEOS? SO ARE WE!!!
Allow us to tell the story of one of the most important days of your life using your own words. No cheesy wedding videos here! We will capture all the sights and sounds of your special wedding day and use them to weave a narrative that is entirely your own. Let us give you a wedding video you can be proud of and cherish forever.
www.bestmadeweddingvideos.com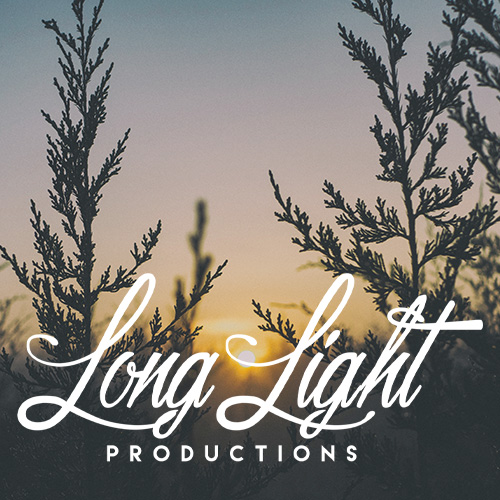 Long Light Productions
Portland, OR
Native to Portland, Oregon, we are a husband and wife team creating professional wedding videography. We aim to deliver a real and authentic film that will tell the story of your special day for years to come. With Chris's background as a singer/songwriter and musical composer, Long Light Productions can offer you a unique film where the music chosen to accompany your wedding video will subtly and perfectly enhance those special moments captured on film resulting in a cinematic masterpiece!
www.longlightproductions.com
Ambient Sky Wedding Films & Photography
Portland, OR
(503) 318-4265
Atelier Pictures
2574 NW Thurman St.
Portland, OR 97210
(503) 395-8776
Borrowed & Blue Films
Portland, OR
(503) 208-4637
Bowtie Video
Portland, OR
(503) 481-1735
Candy Glass Productions
2552 NW Vaughn St., Suite E
Portland, OR 97210
(971) 258-6400
Capture Northwest
1455 SW 180th Ct.
Aloha, OR 97006
(415) 867-2944
Casperson Productions
8900 SE 73rd Ave.
Portland, OR 97206
(503) 427-8699
CC Films
9531 N Portsmouth Ave., Suite 1935
Portland, OR 97203
(707) 495-6669
Coastal Films
Portland, OR
(707) 235-7008
Conscious Reel Productions
6305 SE 91st Ave.
Portland, OR 97266
(503) 490-7813
Define Motion
9595 SW Tualatin-Sherwood Rd., Suite 3
Tualatin, OR 97062
(503) 862-3171
Forest & Ivory Films
Portland, OR
(360) 931-3915
Gavin Brown Media
9800 SE Holgate Blvd.
Portland, OR 97266
(503) 440-0424
Jenn Byrne Creative
Portland, OR
(503) 706-9519
Kevin Ryan Films
Portland , OR
(509) 405-2239
Lo-Cal Media
3423 NE 21st Ave.
Portland, OR 97208
(458) 205-5713
Lovebug Pictures
3325 NE Couch St.
Portland, OR 97232
(503) 260-3544
Lux Films
1378 NW 18th Ave.
Portland, OR 97209
(916) 220-2250
Moving Pictures
107 SE Washington St., Suite 164
Portland, OR 97214
(503) 427-1920
NW Creatives
1421 SE Division St.
Portland, OR 97202
(971) 801-2114
Portland Event Films
8816 SE 29th Ave.
Milwaukie, OR 97222
(503) 752-6324
Progressive Movement Productions
Portland, OR
(503) 998-1584
Red Forest Films
815 Washington St., Suite C
Vancouver, WA 98660
(360) 931-8243
Reverie Frame Video Production
1430 SE Water Ave., Suite 206
Portland, OR 97214
(562) 673-8093
RobProPhoto
3760 SE Hawthorne Blvd.
Portland, OR 97214
(503) 679-6412
Shinee Studios
16774 NW Antonio St.
Portland, OR 97229
(503) 451-5465
Steady State Studios
Portland, OR
(503) 930-8260
The Film House Weddings
Clackamas, OR
(503) 880-5129
Unveiled Productions
12604 SW Pathfinder Ct.
Tigard, OR 97223
(503) 853-6189
Watertown Films
220 NW 8th Ave.
Portland, OR 97209
(503) 974-6087
Watts Films
Portland, OR
(503) 309-2740
Wild Hare Films
555 W 8th St.
Vancouver, WA 98660
(971) 300-3833
Wildwood Wedding Films
16801 NW Shadow Hills Ln.
Beaverton, OR 97006
(814) 777-7337