Portland Oregon Wedding Alterations & Tailors
You've found the perfect wedding dress or tuxedo, but it doesn't fit perfectly… yet! Portland alterations and tailors have the experience and artistic talent to make your dress, tux or suit look like it was made specifically for you. Whether you need a simple hem or extensive sewing by one of our seamstresses, we've got you covered. Seamstresses and tailors can also work on every style of clothing from brand-new modern, classic gowns and tuxedos, to vintage suits and formal wear. In addition to alterations, you can find cleaning services for storage or resale of your wedding attire. So whether you're looking for alterations, cleaning, or gown preservation, we can help! Your perfect tailor is only a click away!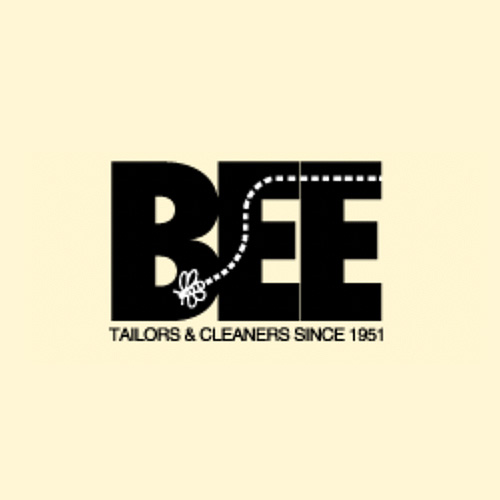 Bee Tailors & Cleaners
Bee Tailors & Cleaners
1026 Southwest Salmon Street
(Downtown & South Waterfront Locations Also)
Portland, OR 97205
(503) 227-1144
Founded in 1951, Bee Cleaners has serviced the Portland area by providing a level of quality above that of the competition. This superior quality and no-nonsense approach to customer service is the key component of our mission statement. We offer bridal gown pressing and preservation, alterations, dry cleaning, shirt services, and pickup and delivery.
www.beecleaners.com
A1 Alteration Station
1728 NE Broadway
Portland, OR 97232
(503) 288-3817
Acute Fit - Bridal Alterations
17235 SW Montague Way
King City, OR 97224
(503) 841-1311
Aladdin Alterations & Design
4325 SE Milwaukie Ave.
Portland, OR 97202
(503) 839-4999
Ali's Alterations
16502 SE Division St.
Portland, OR 97236
(971) 344-8383
Alterations by Laleh
17287 SW Montague Way
King City, OR 97224
(503) 530-6242
Alterations Unlimited
8365 SW 135th Ave.
Beaverton, OR 97008
(503) 626-2182
Behind The Seams Bridal
22485 S Central Point Rd.
Oregon City, OR 97045
(503) 998-7801
Brooklyn Alterations, Sewing & Dry Cleaning
3338 SE Milwaukie Ave.
Portland, OR 97202
(503) 233-5177
Clean Earth Cleaners
17683-D SW Farmington Rd.
Aloha, OR 97007
(503) 642-2826
Custom Fit Alterations by Michelle
638 N Main Ave.
Gresham, OR 97030
(503) 491-5861
Daisy Cleaners & Alterations
13607 NW Cornell Rd.
Portland, OR 97229
(503) 644-4070
David's Bridal - Beaverton
9125 SW Cascade Ave., Ste 100
Beaverton, OR 97008
(503) 646-3751
David's Bridal - Happy Valley
12225 SE 82nd Ave.
Happy Valley, OR 97086
(503) 653-9800
Division Cleaners
13110 SE Division St.
Portland, OR 97236
(503) 760-5062
DZ Alteration & Tailor Shop
1222 SW Morrison St.
Portland, OR 97205
(503) 796-9394
Express Sewing
10411 NE Fourth Plain Blvd., Suite 136
Vancouver, WA 98662
(360) 896-8686
European Master Tailor
515 SW Broadway
Portland, OR 97205
(503) 223-1400
FYN
2132 SE Division St.
Portland, OR 97202
(503) 946-1530
Hidden Opulence HQ
1337 SE MLK Jr Blvd.
Portland, OR 97214
(503) 451-3779
Hood Center Cleaners Tailoring & Alterations
1635 NE Division St.
Gresham, OR 97030
(503) 661-1235
Interstate Tailoring
6315 N Interstate Ave.
Portland, OR 97217
(503) 283-4516
Joy of Sewing
15800 Boones Ferry Rd., Suite C204
Lake Oswego, OR 97035
(503) 675-3575
K Alterations
415 17th St., Suite 6
Oregon City, OR 97045
(503) 709-0940
Kathy's Custom Alterations
17930 SW Arbela Ct.
Aloha, OR 97006
(503) 591-8575
Kham Alterations & Tailoring
16104 SE Division St.
Portland, OR 97236
(503) 762-5022
Madhatter GHQ
3800 SW Cedar Hills Blvd.
Beaverton, OR 97005
(503) 643-3772
Maria Alterations & Accessories
12025 SW Allen Blvd.
Beaverton, OR 97005
(503) 935-6349
Men's Town Custom Tailoring
4560 SW 110th Ave.
Beaverton, OR 97005
(503) 643-8862
Momtaz Tailoring and Alteration
17639 SW Lawton St.
Beaverton, OR 97003
(503) 853-9124
Neighborhood Alterations & Bridal
3914 SE Harold St.
Portland, OR 97202
(503) 774-3039
Portland Alterations
10457 SE Ellis St.
Portland, OR 97266
(503) 313-6525
Rethread Alterations
602 E 1st St.
Newberg, OR 97132
(503) 757-6627
Same Day Alterations
301 SE 94th Ave.
Vancouver, WA 98664
(360) 799-5777
Sew Truly Yours
Beaverton, OR
(503) 319-1605
Shalom Design & Alter
10390 SE 82nd Ave.
Happy Valley, OR 97086
(503) 457-3226
Shirleys Tape and Shears
102 E 9th St.
Vancouver, WA 98660
(360) 696-3183
Silhouette
4225 NE Fremont St.
Portland, OR 97213
(503) 493-9391
Tailor Chic
1031 SW Morrison St., Suite 2627
Portland, OR 97205
(971) 708-2575
Tailoring Studio
11525 SW 58th Ct.
Portland, OR 97219
(503) 954-7363
Tatyana's Wedding Alterations
13405 SE Main Ct.
Portland, OR 97233
(503) 258-0170
That Sew Fits by Jen
1150 N Locust St.
Canby, OR 97013
(971) 341-0091
The SewingMan
1621 NE Killingsworth St.
Portland, OR 97211
(503) 753-8099
Thu Fashion
1807 NE 42nd Ave.
Portland, OR 97213
(503) 282-5105
Tutus en Tournant
412 NE 136th Way
Vancouver, WA 98685
(360) 907-1066
Valentina European Alteration
1925 NW Overton St., Suite 101
Portland, OR 97209
(503) 869-7729
Vincents Alterations & Tailoring
3338 SE Milwaukie Ave.
Portland, OR 97202
(503) 233-5177