Portland Oregon Wedding Gifts & Party Favors
If you want your guests to feel truly special on your wedding day, there's no better way to show them you care than with a thoughtful gift. Personal gifts add a special touch to the day, and the Rose City is the place to go to get them. You'll find the perfect party favors, supplies, and wedding gifts in Portland, Oregon.
Read More
From the bridal shower and engagement party to the bachelor and bachelorette parties, we have party favors and gifts for every event. Whether you want monogrammed lighters, unique flasks, etched champagne flutes, or personal pocket watches, we've got it. Want to surprise your guests at the rehearsal dinner or reception? How about mini bottles of bubbly or bags of your favorite candy? Whatever you have in mind for your wedding guests, Portland is the perfect place to get it.
We've got party favors to compliment your day from start to finish. Our party people make your celebration a blast for everyone! We can do it all: simple, elaborate, whimsical, elegant, extravagant; whatever your desire, our party experts bring your dreams to life. If you're looking for more than just favors, we also have a wide selection of place cards, banners, balloons, flower petals, and more.
From edible favors to elegant treasures your guests can cherish forever, there's nothing we can't do. Portland is known for its local coffees, teas, wines, and beers. Why not give your guests some drinks and accessories? There's plenty of unique coasters, glasses, and wine markers to go with our local brews. The Northwest is also known for its local fruits, cheeses, meats, and produce. So whether you want single items or delightful gift baskets for your guests, we can make it personal and perfect.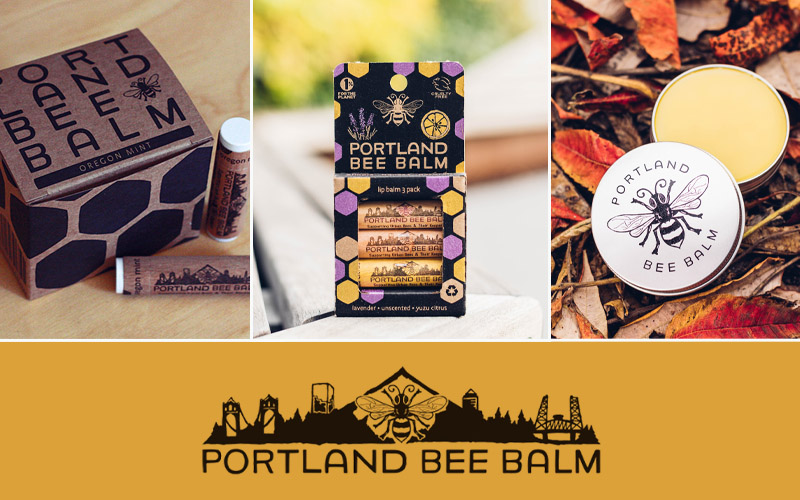 Portland Bee Balm
Portland, OR
(860) 575-4397
We believe that the world needs more beekeepers. Beekeeping creates a powerful link between the keeper and their natural environment. Guided by these beliefs and this insight, we make Portland Bee Balm with wax from northwest Oregon hives and just a few other carefully sourced organic and local ingredients.
www.portlandbeebalm.com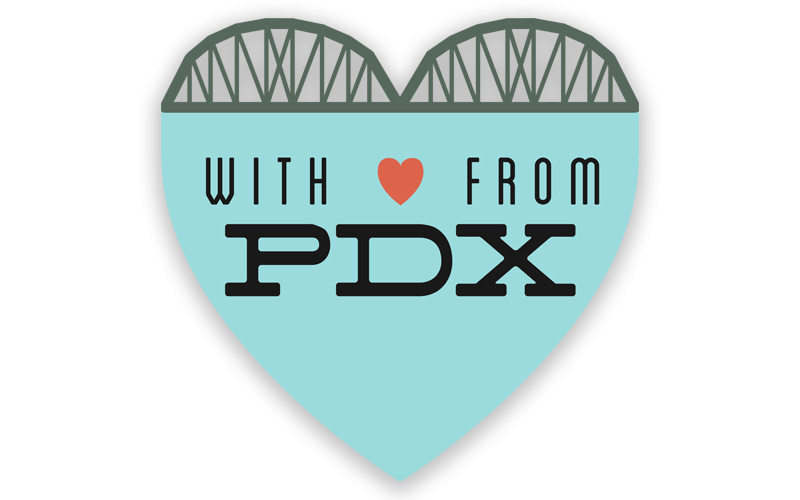 With Love, From PDX
Portland, OR
(503) 267-1472
With Love, From PDX curates custom gift boxes filled with local purveyors. We source all our goods in Portland, Oregon.
www.withlovefrompdx.com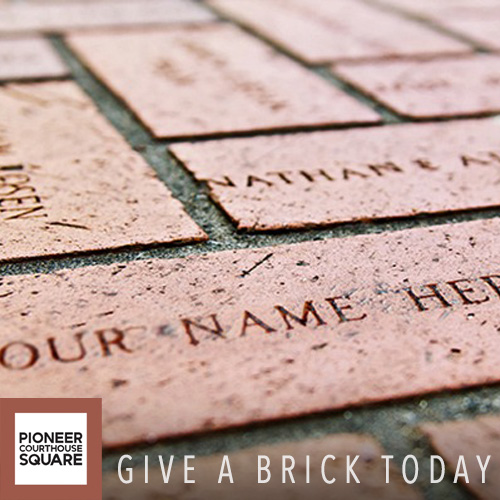 Pioneer Courthouse Square, Inc.
715 SW Morrison St., Ste. 702
Portland, OR 97205
Celebrate your love with a personalized brick in Portland's Pioneer Courthouse Square! Your special day can become part of Portland's rich history by having the name of you and your partner, your wedding date, or a personal message engraved on a brick in Portland's living room. Personalized bricks also make great gifts for the engaged couple, members of the wedding party, or friends and family. You can even incorporate a personalized brick into your marriage proposal! Give a brick today!
https://thesquarepdx.org/product/brick/
Love Bottle
2250 NW 22nd Ave., Suite 414
Portland, OR 97210
(855) 568-3420
Love Bottle is a beautiful, reusable glass bottle, but it is so much more than a bottle. It is about spreading love. It is about improving your health. It's about helping the environment, and it's about helping people who need it.
www.lovebottle.com
Jacobsen's Flowers & Gift Baskets
8028 SE Powell Blvd., Suite 103
Portland, OR 97206
(503) 764-9337
Love, Portland
2574 NW Thurman St.
Portland, OR 97210
(971) 563-5555
Made In Oregon
340 SW Morrison St., Suite 1300
Portland, OR 97204
(503) 241-3630
New and Blue Invitations, Gifts & Accessories
Vancouver, WA
(877) 268-7117
Party City
8664 SE Sunnyside Rd.
Clackamas, OR 97015
(503) 653-3500
The Lippman Company
50 SE Yamhill St.
Portland, OR 97214
(503) 239-7007