Get In Touch!
Are you in the wedding and event industry? If you'd like to join our incredible community of vendors and professionals, we'd love to hear from you! You can visit the Advertise With Us page of our site and join right away, or drop us a line right here. If you have questions about listing with us, just fill out the form below and we'll get back to you right away. You can also contact us via phone, mail, or email, whatever you prefer.
Are you engaged and using our site to plan your wedding? That's great! We love to hear from couples! Let us know if you need any help with using the site, or with anything else. We're here to listen and we want to help you, so don't hesitate to contact us any time! We'll get back to you as soon as possible.
We also love feedback! If you have any questions or suggestions, just let us know. Or, if you have comments and concerns about Portland Weddings, please get in touch with us.
Last but not least, we're proud Oregon natives. We know a whole lot about the area, so we can help if you're new here! Oregon is a wedding destination for many couples from other states or even other countries. So if you want recommendations, or if you need help navigating our site or our state, we can help you!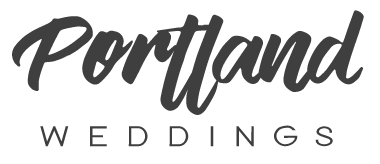 541-390-6524
info@portlandweddings.com