Portland Oregon Wedding Photographers
You'll always cherish photos of your wedding day. They're sure to bring you joy for years to come. There's no doubt you want the best photos when it comes to your wedding. If you're getting married here, then you're in luck! Wedding photographers in Portland, Oregon are some of the best in the state!
Read More
Portland wedding photographers are true experts. Do you want styled and posed shots? Candid and relaxed pictures? It's no problem! We offer experts in every photo art style. From classic to vintage to modern, you'll find the right photographer with the right style here. Our photography pros bring your photo dreams to life.
Portland wedding photographers will create a package that fits your style, budget, and time needed on your wedding day. Whether you need all-day photography service, or just a few hours, Portland's photographers are here to capture the moments that matter to you. Many photography companies offer additional photographers to help capture your day, so no moments are missed!
Your wedding photographer will show you all your options for displaying your final wedding photos. From online viewing and sharing options, to prints and canvases, to custom wedding albums, you're sure to find your favorite way to view the memories from your wedding day.
The options are endless with Portland wedding photographers. They offer photo service for more than just your ceremony. Many couples schedule an engagement photo session with their photographer. This is a great way to get to know your photographer, and to get comfortable in front of the camera. How about sexy boudoir portraits? Wedding shower or party pictures? Portland wedding photographers can do it all!
Pictures really do speak a thousand words. Portland's photographers will capture every moment of your wedding day, and their timeless photos will ensure you don't forget any detail. Check out our Portland, Oregon wedding photographers today. We know you'll find the perfect one for you!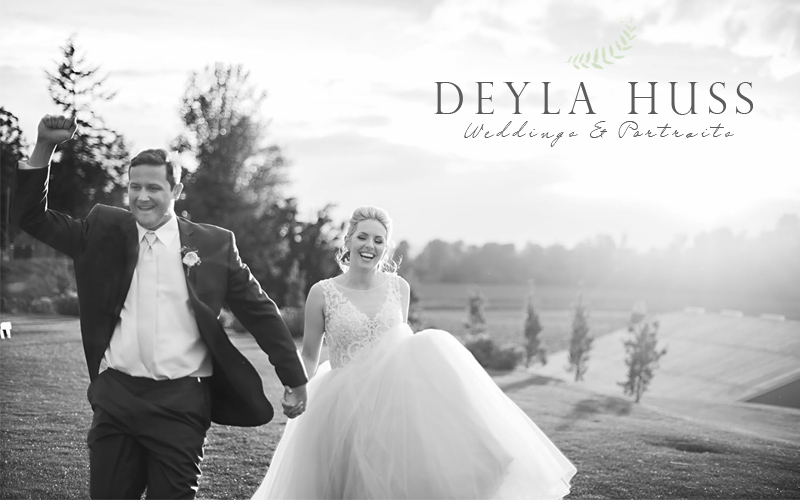 Deyla Huss Weddings & Portraiture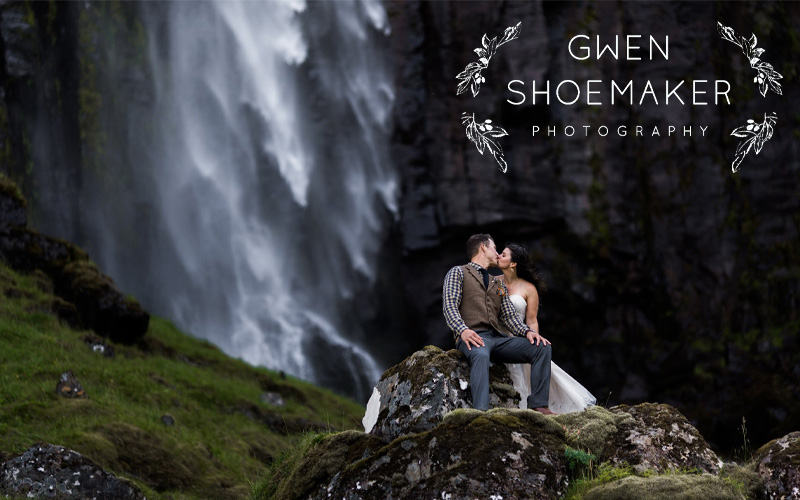 Gwen Shoemaker Photography
Oregon
(303) 596-6325
Artfully curated images for intimate and stylish weddings around the PNW and the world.
www.gwenshoemaker.com
Peter Mahar Photography
Portland, OR
(360) 771-4693
Real moments for real people. From the way we document to the way we edit, we're striving to create vivid photos that showcase the hard-won beauty of real life. We believe in honest images of a real story. Your grandkids will thank you.
www.petermahar.com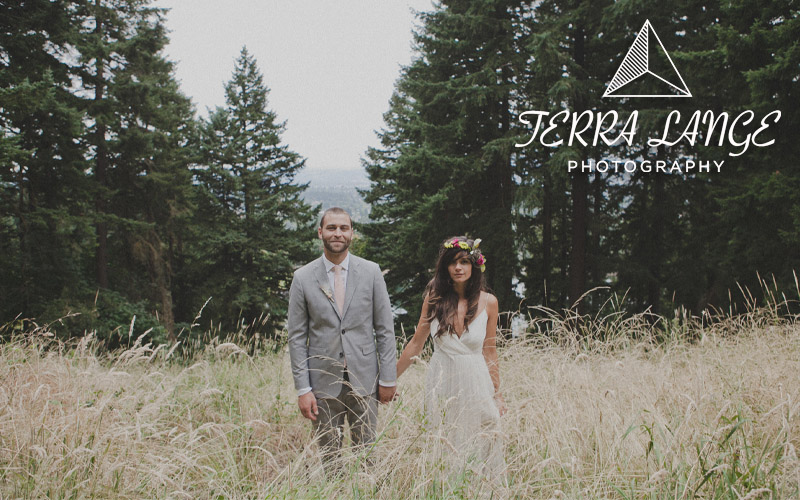 Terra Lange Photography
Portland, OR
(541) 556-7961
Terra Lange creates images full of life and color, a true reflection of who she is as a person. She wholeheartedly believes that magic can be captured in a photograph, and you will too once you take a look at her work. By searching for genuine, candid moments and staying away from unnatural posing, she is able to document the most authentic, intimate parts of your special day – the ones you want to remember most. Trust Terra to deliver photos that will allow you to relive your wedding day again and again; based in Portland and available for travel.
www.terralange.com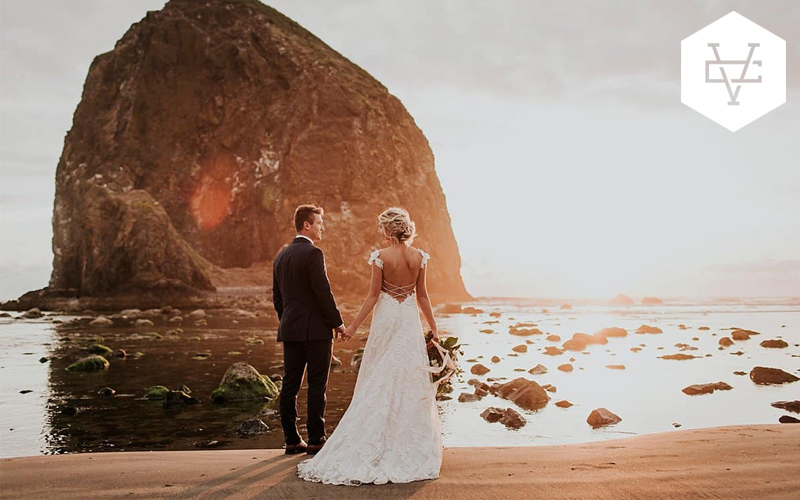 Victoria Carlson Photography
All of Oregon
tc@victoriacarlsonphotography.com
Hey, I'm Tori! I am a portrait and wedding photographer based out of central Oregon and married to my best friend, Reegy P! These are a few of my favorite things: Jesus, smiling, cats, board games, backpacking, coffee, rock climbing, The Wailin' Jennys, mountain biking and family time. Let's hang out and take some sweet photos!
www.victoriacarlsonphotography.com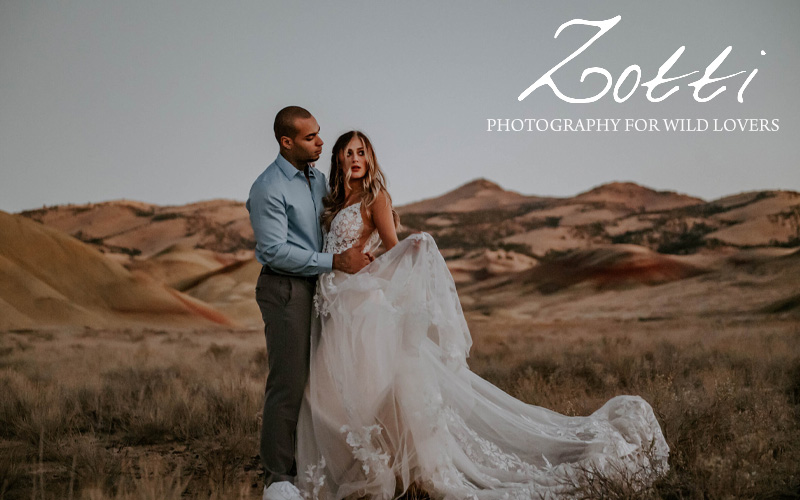 Zotti
Oregon + Beyond
(720) 209-3298
Hey, I'm Zotti – a heart stirred by magical times and unforgettable memories shared with kindred spirits. Truth be told, I will follow an epic love story anywhere…from mountain peaks to sandy beaches, and from intimate elopements, to grand celebrations. My dream clients are wild lovers and free spirits – just like me. Let's get lost together!
www.heyitszotti.com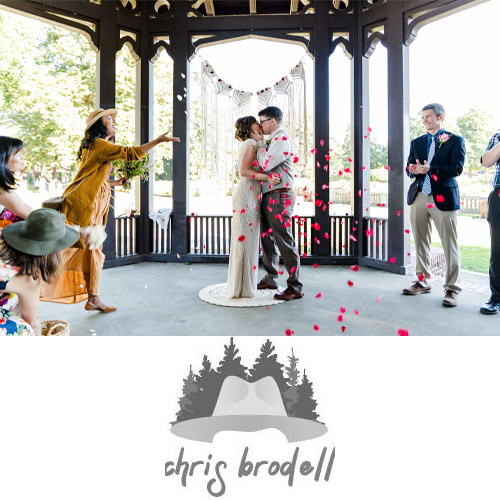 Chris Brodell
5128 SE Rural St.
Portland, OR 97206
(503) 893-5836
I photograph engagement sessions, weddings, and elopements in a natural, candid, documentary style throughout Portland and the Pacific Northwest. I create images that are full of light, love, and vivid colors. Your wedding photographer is one of the most important details of your wedding and being part of that means so much to me. With over a decade of wedding experience, I have the expertise to create images that you will share for years to come.
www.chrisbrodell.com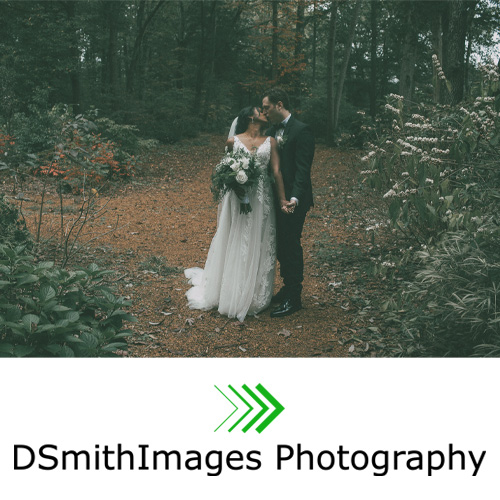 DSmithImages Photography
All of Oregon + the entire Pacific Northwest
(205) 586-9723
My name is David, and I've been photographing weddings, elopements, and portrait sessions across the country for 12 years now. The Oregon Coast and Pacific Northwest is my favorite place to visit and photograph. I'd love to document all your special moments in such a beautiful location.
www.dsmithimages.com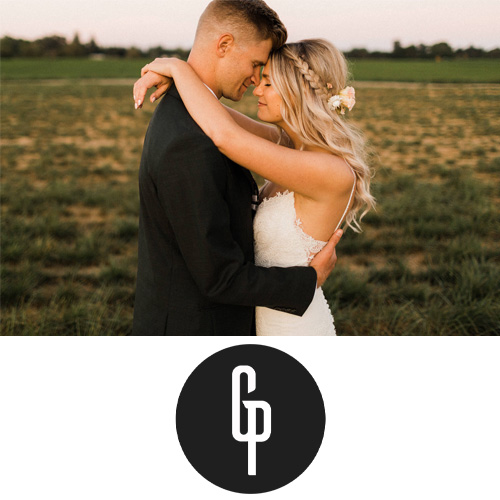 Gallivan Photo
(541) 633-3024
We shoot weddings for dreamers and explorers from all walks of life.
www.gallivanphoto.com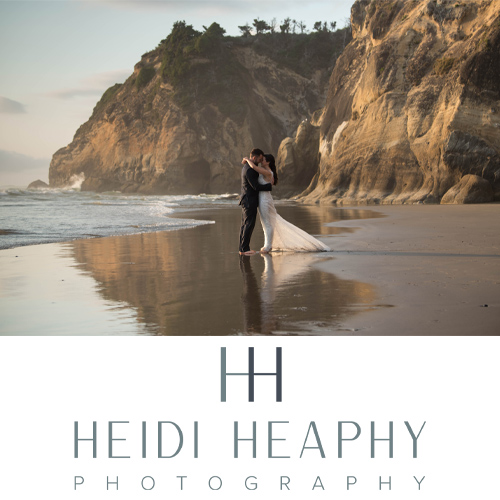 Heidi Heaphy Photography
Portland, OR
(406) 425-3271
Wedding photographer capturing adventurous couples and intimate weddings at the Oregon coast and the greater Portland area.
www.heidiheaphyphotography.com
Brianna Parks Photography
1643 Lakeside Drive
Redding, CA 96001
(530) 921-8273
I'm Brianna, a West Coast based photographer who helps plan and capture epic outdoor and adventurous elopements in California, Oregon, and Washington.
www.briannaparksphoto.com
27 Wonders Photography
Portland, OR
(503) 956-7320
A Lovely Day Photography
3103 N Mississippi Ave.
Portland, OR 97227
(503) 225-0713
Aaron Courter Photography
Portland, OR
(503) 308-8377
Ali Rae Photography
Portland, OR
(360) 784-4281
Alyssa Jul Photography
18615 Willamette Dr.
West Linn, OR 97068
(503) 968-5940
Amanda Photographic
Bend, OR
(541) 829-2756
Ambient Sky Wedding Films & Photography
Portland, OR
(503) 318-4265
Andrea Zajonc Photography
Portland, OR
(503) 489-9973
Angelina Lusetti
Portland, OR
(971) 334-2809
Aniko Productions
Portland, OR
(503) 833-2479
April Williams Photography
10101 NE 98th Ave.
Vancouver, WA 98662
(360) 513-1227
Aralani Photography
2574 NW Thurman St.
Portland, OR 97210
(503) 539-7299
Atelier Pictures
2574 NW Thurman St.
Portland, OR 97210
(503) 395-8776
Briana Morrison Photography
Portland, OR
(530) 570-5739
Britt Rene Photo
Portland, OR
britt@brittrenephoto.com
Brittany Lauren Photography
Portland, OR
brittanylauren.photos@gmail.com
Bryan Aulick Photography
2051 NW 29th Ave., Suite 2
Portland, OR 97210
(509) 301-7179
Carlos Hernandez Photography
Portland, OR
(503) 893-9826
Casi Yost Photography
14207 SE Crystal Ct.
Portland, OR 97236
(503) 505-3351
Catalina Jean Photography
911 SW 21st Ave.
Portland, OR 97205
(971) 533-9081
Colleen Cahill Studios
2326 SE Troutdale Rd.
Troutdale, OR 97060
(503) 228-1465
Courtney Delano Photography
West Linn, OR
info@courtneydelano.com
Courtney Z Photography
Portland, OR
info@courtneyz.com
Crystal Genes
215 SE Morrison St.
Portland, OR
(704) 280-4242
Dawn Photography
Portland, OR
hello@dawn-photography.com
Emily Gigoux Photography
Newberg, OR
(541) 231-6591
Emily Skye Photography
Portland, OR
(775) 781-9271
Erica Ann Photography
Portland, OR
(503) 476-5059
Evrim Icoz Photography
723 SE 33rd Ave.
Portland, OR 97214
(503) 341-4762
Falcusan Photography
Portland, OR
(503) 539-3389
Fritz Photo
407 NW 17th., Suite 200
Portland, OR 97210
(503) 421-8663
FS Photography
Portland, OR
(503) 922-1677
Gabriela Ines Photography
Portland, OR
(541) 517-5568
Hazelwood Photo
815 SE Washington St.
Portland, OR
(503) 707-0691
Here Today Photography
5905 SE Ramona St.
Portland, OR 97206
(210) 243-7175
Holland Studios
833 SE Main St., Suite 214
Portland, OR 97209
(503) 238-5957
Jenn Byrne Creative LLC
Portland, OR
(503) 706-9519
Jessica Hill Photography
3103 N Mississippi Ave.
Portland, OR 97214
(503) 415-1411
Jos & Tree
240 N Broadway
Portland, OR 97227
(503) 781-1306
June Lion Photography
Portland, OR
(217) 473-5605
Karen J Hawley Photography
36442 SE Gordon Creek Rd.
Corbett, OR 97019
(503) 695-2728
Kate Ames Photography
Portland, OR
(860) 617-4422
Kirsten Wilson Photography
Eugene, OR
(541) 870-6503
Kyle Carnes Photography
6401 NE 13th Ave.
Portland, OR 97211
(503) 887-1147
Lady & Gent Photography
12430 Rogue River Way
Oregon City, OR 97045
(503) 765-4060
Lauren Miles Photo
Portland, OR
(818) 590-9581
Lauren Odderstol Photography
Portland, OR
(703) 731-9126
Lauryn Kay Photography
Portland, OR
(509) 528-7651
Lindsay Blair Photography
Portland, OR
(503) 869-2064
Logan Westom Photography
Portland, OR
(360) 448-1502
Marcela Pulido - Portland Wedding Photographer
Portland, OR
shootme@mgpulido.co
Maria Lamb Photography
Portland, OR
(971) 506-2811
McKenna Rachelle Photography
Hillsboro, OR
(541) 999-7441
Melissa Babasin Photography
5911 SE Bush St.
Portland, OR 97206
(916) 412-8914
Mhari Scott Photography
Portland, OR
(971) 373-5182
Michael Gary Photography
5540 SE Liebe St.
Portland, Oregon 97206
(503) 752-4928
Michelle Allan Photography
Portland, Oregon
(503) 896-0686
Missy Fant Photography
104 W 9th St., Suite 203
Vancouver, WA 98660
(360) 448-1346
Modern Art Photograph
924 N. Killingsworth Ct.
Portland, OR 97217
(503) 481-7947
MonroePhoto
Beaverton, OR
(818) 300-9427
Nadia Joyce Photography
Portland, OR
(971) 770-1864
New Moon Creative
1535 SE 9th Ave., Suite 212
Portland, OR 97214
(503) 701-2188
Niki Rhodes Photo
Portland, OR
(503) 803-3846
Paul Rich Studio
2250 NW 22nd Ave., Studio 413
Portland, OR 97210
(503) 475-3306
Powers Photography Studios
Portland, OR
(503) 478-0997
Rachel LeCrone Photography
237 NE 143rd Ave.
Portland, OR 97230
(503) 380-1055
Rachel Rausch Photography
Portland, OR
(503) 479-5707
Rebekah Johnson Photography
2635 SE Caruthers
Portland, OR 97219
(503) 238-9619
Remembrance Photography
1535 SE Pine St.
Portland, OR 97214
(503) 957-7758
Samantha Shannon Photography
Portland, OR
(971) 222-4164
Sara May Photography
818 SW 3rd Ave., Suite 380
Portland, OR 97204
(503) 592-0022
Sarah Lynn Photography
Portland, OR
(503) 819-5544
Scala Photography
14010 NE 91st St.
Vancouver, WA 98682
(541) 990-1540
Sean Carr Photography
750 SW 9th Ave. #414
Portland, OR 97205
(716) 307-9114
Shortcake Photo
Portland, OR
(503) 806-0199
Sightglass Photography
909 SE 12th Ave., Suite 417
Portland, OR 97214
(503) 449-4938
Sikora Photography
Stevenson, WA
(503) 866-2645
Steele Photography
Portland, OR
(503) 902-5049
Studio 623 Photography
39085 Pioneer Blvd., Suite 200
Sandy, OR 97055
(503) 810-2958
Studio 98
5812 SE Bush St.
Portland, OR 97206
(503) 358-6552
Sweetlife Photography
Portland, OR
(971) 219-9462
Taylor and Madye Photography
7306 SE 45th Ave.
Portland, OR 97206
(319) 939-4281
Trista Page Photography
Portland, OR
(503) 887-1182
William James Photography
Vancouver, WA
(360) 606-5032
Yasmin Khajavi Photography
Portland, OR
(503) 915-9281