Portland Oregon Wedding Venues & Locations
If you're like most couples, the wedding venue is first on your planning checklist. After all, the memories you make here are ones you'll always cherish. The location of your wedding venue has to be somewhere you'll never forget. It's where you'll say your vows and celebrate with friends and family. It needs to be stunning; somewhere that takes your breath away in person and in photos. Lucky for you, Portland is home to some of the greatest wedding venues in the state!
Read More
No matter what type of venue you have in mind, we've got it. Downtown Portland and the Pearl District offer ballrooms, chapels, museums, and theaters. We have vintage hotels and rooftops to rent, and you can even get married on the river on a cruise ship! If you want a venue outside of the busy city, no problem! From the Willamette Valley to the Columbia Gorge, we have rustic venues you'll love! From vineyards and wineries to country clubs and golf courses, you're sure to find the venue of your choice.
Portland venues are for more than just a place the wedding ceremony. From the bridal shower to the rehearsal dinner and reception, we have the perfect spots. Want to have your bridal shower at a quaint coffee shop or a fancy restaurant? Many local businesses have space to rent. Thinking of holding a catered rehearsal dinner at a local park? We've got plenty to choose from! From start to finish, Portland has a variety of venues and locations to rent for your wedding. Many venues include setup, takedown, and catering services, too!
If you're getting married in Portland, Oregon, you'll find the perfect venue right here on our site. Just take a look around, and let us help connect you to the venue of your dreams!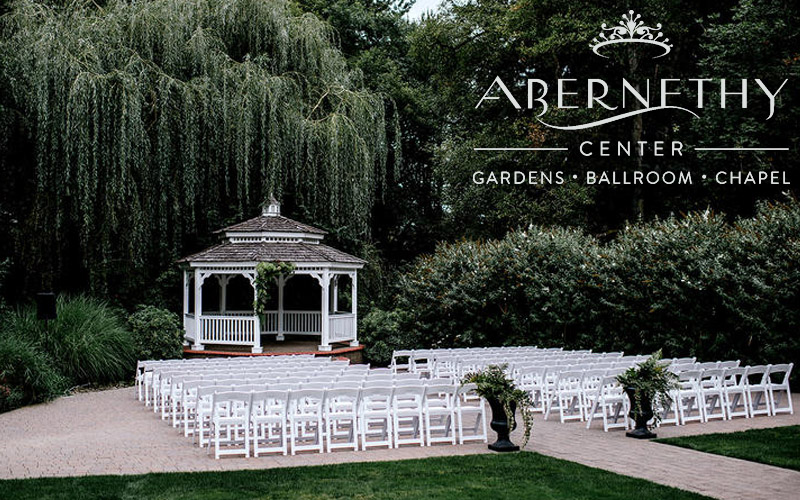 Abernethy Center
606 15th St.
Oregon City, OR 97045
(503) 722-9400
With two stunning romantic garden sites, an elegant ballroom, and the classic Abernethy Chapel we have created beautiful and distinct settings for your celebration. We've mastered the art of the event along with all the service and details that go into making that event a success.
www.abernethycenter.com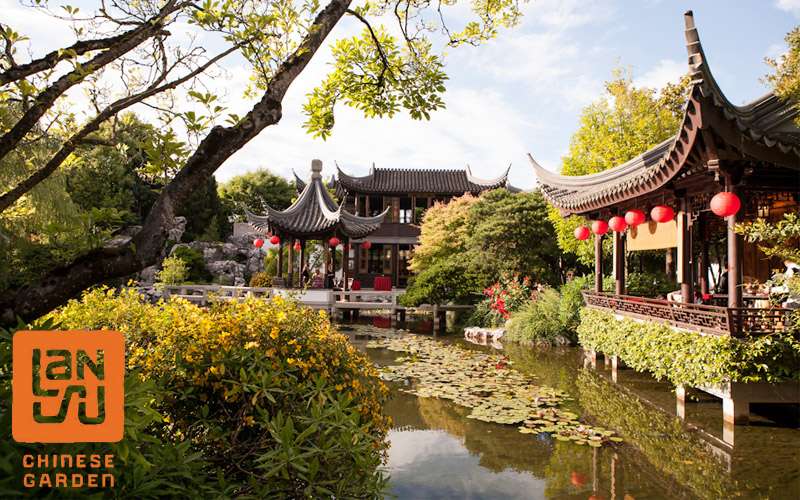 Lan Su Chinese Garden
239 NW Everett St.
Portland, OR 97209
(503) 228-8131
One of Portland's greatest treasures, Lan Su is a creative wonder based on a 2,000-year-old Chinese tradition that melds art, architecture, design, and nature in perfect harmony. Whether an intimate rehearsal dinner, an elegant ceremony, or a ceremony followed by a catered reception, the Garden stands alone in being a breathtaking one-of-a-kind wedding venue.
www.lansugarden.org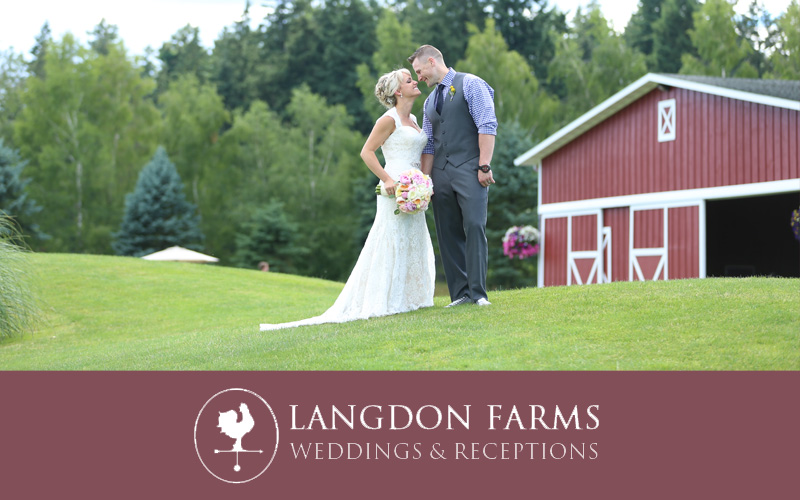 Langdon Farms Golf Club
24377 NE Airport Rd.
Aurora, OR 97002
(503) 678-4653
Langdon Farms offers a beautiful country oasis in the midst of the Portland-Metro area. Our farmhouse-inspired architecture, ranch style fences and serene surroundings create a picture-perfect venue. Whether you are drawn by the charm of a barn wedding, or captivated by the emerald golf greens and vibrant flowers, Langdon Farms is a venue unlike any other.
www.langdonfarms.com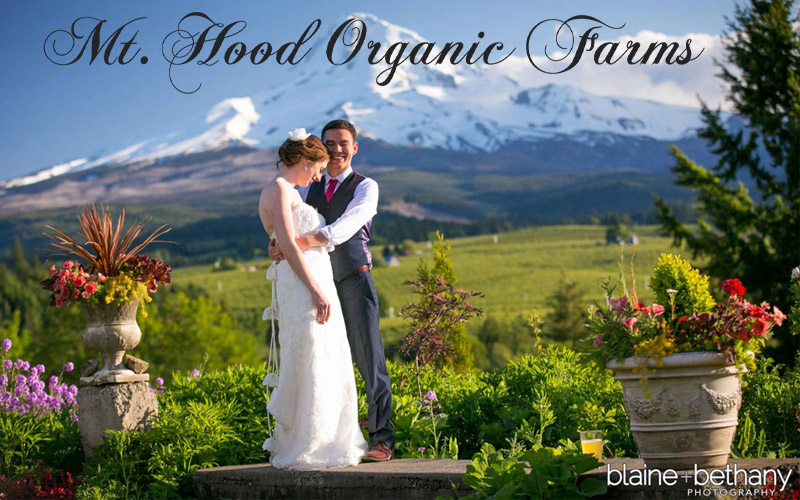 Mt. Hood Organic Farms
7130 Smullin Rd.
Mt. Hood, OR 97041
(541) 352-7492
Mt. Hood Organic Farms is a magical place for hosting weddings. The farm creates the feeling that, for a day, time has stopped and rolled back to a different era. Our place is secluded, although just off the Mt. Hood Scenic Highway and feels like a destination without being commercial. The views and natural setting here are unique and spectacular, and the grounds and gardens are renowned for their beauty. People attending the event have the opportunity to roam around our 200 acre park-like property, and love exploring the ponds, trails, and orchards. The event itself is set up so that it unfolds and moves through the grounds in a unique way that guests love.
www.mthoodorganicfarms.com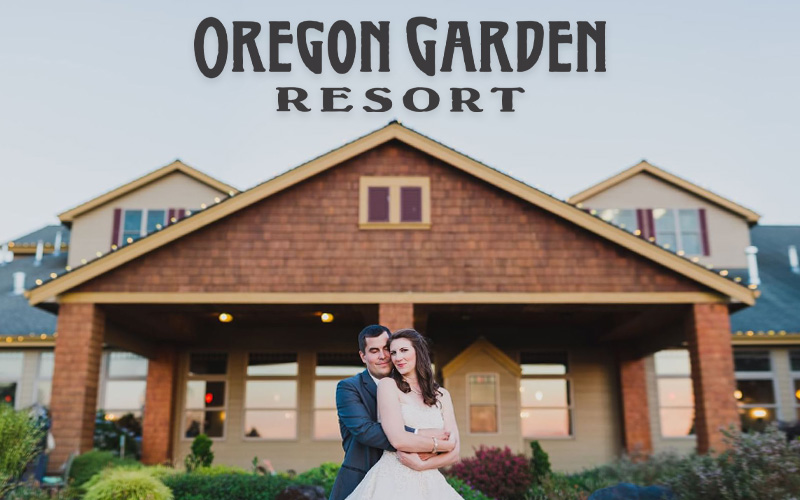 Oregon Garden Resort
895 W. Main Street
Silverton, OR 97381
(503) 874-2500
Our stunning Wedding Garden and romantic Orchid Ballroom are the perfect settings for your outdoor or indoor wedding. Our venue, nestled in the beautiful Willamette Valley just minutes east of Salem and an hour south of Portland, offers a serene and intimate atmosphere that is ideal for a romantic and inclusive celebration.
www.oregongardenresort.com/weddings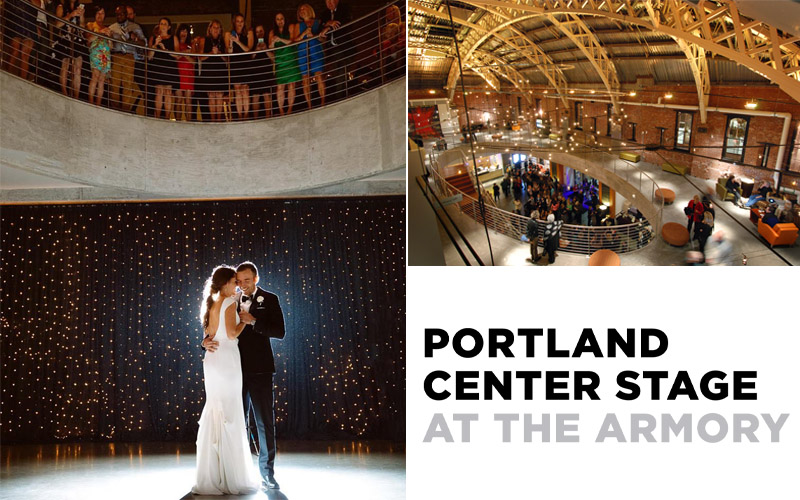 Portland Center Stage
128 NW 11th Avenue
Portland, OR 97202
(503) 445-3824
Let Portland Center Stage make your wedding picture perfect! The Armory is a gorgeous, renovated community space in Portland's lively Pearl District. The two-tiered lobby spaces dramatically merge Portland history and culture with state-of-the-art sustainable design. PCS's inclusive wedding package provides you with all the amenities you'll need for your big day — and the space to hold your ceremony, reception, and dinner all in one stunning setting.
www.pcs.org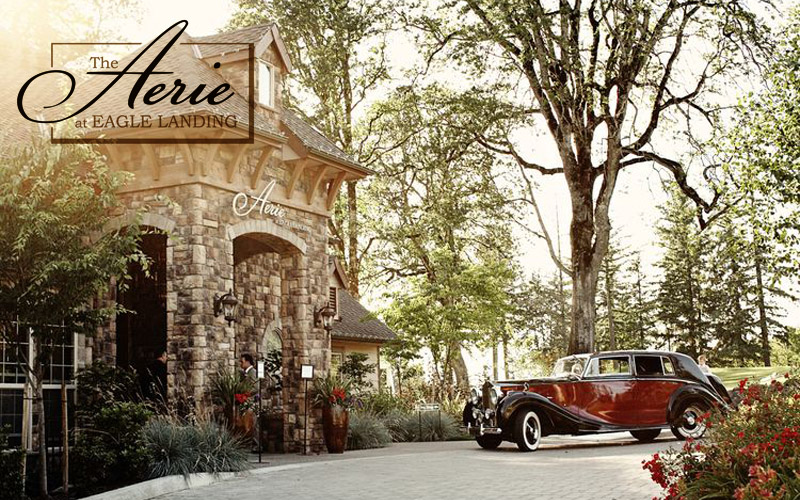 The Aerie at Eagle Landing
10220 SE Causey Avenue
Happy Valley, OR 97086
(503) 698-8020 ext.4
A setting like no other to say "I Do."
Our French-styled "chateau" is just 20 minutes from Portland, and sits atop the breathtaking Eagle Landing Golf Course on Mt. Scott. The tree-lined entry, timeless stone architecture, and views of rolling green make an unforgettable setting to say "I Do." The Aerie includes indoor and outdoor spaces for year-round ceremonies, receptions, rehearsal dinners, bridesmaid lunches, grooms golf outings, and more.
www.theaerieateaglelanding.com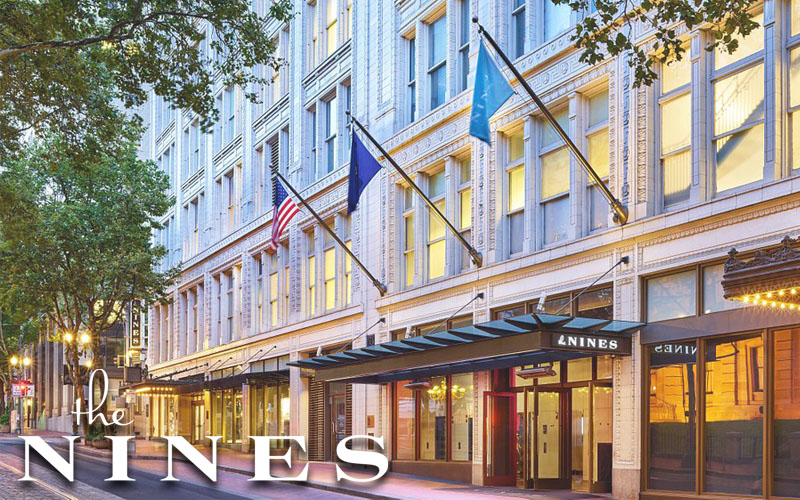 The Nines - A Luxury Collection Hotel
525 SW Morrison St.
Portland, OR 97204
(503) 222-9996
Poised in the heart of the city center at the top of one of Portland's most beloved landmarks, the stately Meier & Frank Building, the Nines honors the structures storied past, both in its striking decor and impeccable service. This luxury hotel is an ideal spot to host your out of town guests, and your dream wedding. Whether you are planning an intimate ceremony or a grand celebration, let our Wedding Specialists custom design a specialty menu, with you and your guests in mind. Your special day is sure to be an enchanting and unforgettable event, leaving lasting memories.
www.thenines.com
The Oregon Golf Club
25700 SW Petes Mountain Rd.
West Linn, OR 97068
(503) 650-6900
Beautifully situated outside the metropolitan Portland area against the stark beauty of the Cascade Mountains, The Oregon Golf Club is a stately and classic wedding venue with some of the most beautiful ceremony and reception spaces imaginable.
The impressive Scottish-style clubhouse at The Oregon Golf Club offers guests views of snow-covered Mt. Hood and breathtaking panoramas of the Willamette Valley and surrounding vineyards. Strolling guests will happen upon the iconic and award-winning Rose Garden as well as the brand-new Vineyard space. For couples looking for grandeur, out of doors elegance, sophistication and picturesque settings look no farther than The Oregon Golf Club.
www.oregongolfclub.com
Adrianna Hill Grand Ballroom
918 SW Yamhill St., Second Floor
Portland, OR 97205
(503) 227-6285
Ainsworth House & Gardens
19130 Lot Whitcomb Dr.
Oregon City, OR 97045
(503) 656-1894
Aurora Colony Vineyards
21338 Oak Lane NE
Aurora, OR 97002
(503) 678-3390
Baker Building
5511 North Albina Ave.
Portland, OR 97217
(503) 421-6456
Baker Cabin & Pioneer Church
18005 S Gronlund Rd.
Oregon City, OR 97045
(503) 631-8274
Barn Kestrel
20050 SW Johnson Rd.
West Linn, OR 97068
(503) 706-6313
Bell Tower Chapel
13660 SE Richey Rd.
Boring, OR 97009
(503) 998-9112
Blockhouse
1988 NW 18th Ave.
Portland, OR 97209
(971) 271-7636
Bridal Veil Lakes
3255 NE Henderson Rd.
Corbett, OR 97019
(503) 981-3695
Bridge Over Clear Creek
21977 S Patrick Way.
Estacada, OR 97023
(503) 407-9993
Carver Event Center
16077 Hwy. 224
Damascus, Oregon 97089
(844) 227-8372
Castaway Portland
1900 NW 18th Ave.
Portland, OR 97209
(503) 224-4898
Cedarville Lodge
3800 W Powell Loop
Gresham, OR 97030
(503) 666-7636
Chehalem Cultural Center
415 E. Sheridan St.
Newberg, OR 97132
(503) 487-6883 Ext. 101
Columbia Edgewater Country Club
2220 NE Marine Dr.
Portland, OR 97211
(503) 285-3676
Columbia Gorge Discovery Center and Museum
5000 Discovery Drive
The Dalles, OR 97058
(541) 296-8600
Columbia Gorge Hotel & Spa
4000 Westcliff Dr.
Hood River, OR 97031
(541) 386-5566
Courtyard by Marriott Downtown/Convention Center
435 NE Wasco St.
Portland, OR 97232
(503) 234-3200
Creekside Estate
1206 SE 352nd Ave.
Washougal, WA 98671
(503) 740-3306
Crowne Plaza Hotel - Portland
1441 NE 2nd Ave.
Portland, OR 97232
(503) 233-2401
Crystal Springs Rhododendron Garden
5801 SE 28th Ave.
Portland OR 97202
(503) 267-7509
DoubleTree Hotel Portland
1000 NE Multnomah St.
Portland, OR 97232
(503) 281-6111
East Fork Country Estate
9957 SE 222nd Dr.
Damascus, OR 97089
(503) 667-7069
Easton Broad
237 NE Broadway St., Suite 300
Portland, OR 97232
(503) 502-3843
Ecotrust
721 NW 9th Ave., Suite 200
Portland, OR 97209
(503) 227-6225
Embassy Suites - Portland Downtown
319 SW Pine St.
Portland, OR 97204
(503) 279-9000
ENSO Winery
1416 SE Stark St.
Portland, OR 97214
(503) 683-3676
Eola Hills Wine Cellars
501 S Pacific Hwy, 99W
Rickreall, Oregon 97371
(503) 623-2405
Events at Hunt and Gather Catering
203 NW Glisan St.
Portland, OR 97209
(503) 206-7927
Everett West
914 NW Everett St.
Portland, OR 97209
(503) 410-1461
Exchange Ballroom
123 NE Third Ave.
Portland, OR 97232
(503) 334-8624
Gorge-ous Weddings at Wind Mountain Ranch
192 Erickson Rd
Stevenson, WA 98648
(503) 360-4707
Gray Gables Estate
3009 SE Chestnut St.
Milwaukie, OR 97267
(503) 654-0470
Heathman Hotel
1001 SW Broadway
Portland, OR 97205
(503) 241-4100
Historic Overlook House
3839 N Melrose Dr.
Portland, OR 97227
(503) 208-7312
Hood River Organic Farm and Weddings
5541 Alder Rd.
Hood River, OR 97031
(541) 354-2111
Hotel deLuxe
729 SW 15th Ave.
Portland, OR 97205
(503) 219-2094
Jupiter Hotel
910 E Burnside
Portland, OR 97214
(503) 230-9200
Kimpton Hotel Vintage Portland
422 SW Broadway St.
Portland, OR 97205
(503) 412-6316
Kimpton Riverplace Hotel
1510 SW Harbor Way
Portland, OR 97201
(503) 228-3233
Knollcrest Gardens
15505 SE Ten Eyck Rd.
Sandy, OR 97055
(503) 869-6410
Lakeside Gardens
16211 SE Foster Rd.
Portland, OR 97236
(503) 760-6044
Leach Botanical Garden
6704 SE 122nd Ave.
Portland, OR 97236
(503) 823-9503
Lucy's Garden
3302 NW Carty Road
Ridgefield, WA 98642
(800) 638-3408
Mark Spencer Hotel
409 SW 11th Ave.
Portland, OR 97205
(503) 224-3293
Maysara Winery
15765 SW Muddy Valley Rd.
Mcminnville, OR 97128
(503) 843-1234
McLean House
5350 River St.
West Linn, OR 97068
(503) 847-1542
McMenamins Cornelius Pass Roadhouse & Imbrie Hall
4045 NW Cornelius Pass Rd.
Hillsboro, OR 97124
(503) 640-6174
McMenamins Crystal Hotel & Ballroom
303 SW 12th Ave.
Portland, OR 97205
(503) 972-2670
McMenamins Grand Lodge
3505 Pacific Ave.
Forest Grove, OR 97116
(503) 992-9533
McMenamins Hotel Oregon
310 NE Evans St.
McMinnville, OR 97128
(503) 472-8427
McMenamins Kennedy School
5736 NE 33rd Ave.
Portland, OR 97211
(503) 249-3983
McMenamins Wilsonville Old Church & Pub
30340 SW Boones Ferry Rd.
Wilsonville, OR 97070
(503) 427-2500
Melody Event Center
615 SE Alder
Portland, OR 97206
(503) 232-2759
Nordia House
8800 SW Oleson Rd.
Portland, OR 97223
(503) 977-0275
NW Events and Environments
2900 NW 229th Ave., Suite. 100
Hillsboro, OR 97124
503-941-0049
Oaks Pioneer Church
455 SE Spokane St.
Portland, OR 97202
(503) 233-1497
Opal 28
510 NE 28th Ave.
Portland, OR 97232
(971) 544-7324
Oswego Hills Vineyard & Winery
450 Rosemont Rd.
West Linn, OR 97068
(503) 655-2599
Persimmon Country Club
500 SE Butler Rd.
Gresham, OR 97080
(888) 667-7500
Polaris Hall
635 N Killingsworth Ct.
Portland, OR 97217
(503) 240-6088
Pomeroy Farm
20902 NE Lucia Falls Rd.
Yacolt, WA 98675
(360) 686-3537
Portland Center Stage at the Armory
128 NW 11th Ave.
Portland, OR 97209
(503) 445-3700
Portland City Grill
111 SW 5th Ave., 30th Floor
Portland, OR 97204
(503) 450-0030
Portland Spirit River Cruises and Events
110 SE Caruthers St.
Portland, OR 97214
(503) 224-3900
Portland Yacht Club
1241 NE Marine Drive
Portland, OR 97211
(503) 285-1922
Portland'5 Centers for the Arts
1111 SW Broadway
Portland, OR 97205
(503) 248-4335
Postlewait's Country Weddings
29510 S Barlow Rd.
Canby, OR 97013
(503) 320-0357
Pumpkin Ridge Golf Club
12930 Old Pumpkin Ridge Rd.
North Plains , OR 97133
(503) 647-4747
Red Barn Villa
15701 S Redland Rd.
Oregon City, OR 97045
(503) 380-7830
Redd East Event Space
831 SE Salmon St.
Portland, OR 97214
(503) 227-6225
River Space
1910 S River Dr.
Portland, OR 97201
(971) 570-9634
Riverside Golf & Country Club
8105 Northeast 33rd Dr.
Portland, OR 97211
(503) 288-6468
Riverview Restaurant Events
29311 SE Stark St.
Troutdale, OR 97060
(503) 661-3663
Rock Creek Country Club
5100 NW Neakahnie Ave.
Portland, OR 97229
(503) 645-1115
Rossi Farms
3839 NE 122nd Ave.
Portland, OR 97230
(503) 253-5571
Royal Oaks Country Club
8917 NE Fourth Plain Blvd.
Vancouver WA 98662
(360) 256-1250
Saffron Fields Vineyard
18748 NE Laughlin Rd.
Yamhill, OR 97148
(503) 662-5323
Sentinel Hotel
614 SW 11th Ave.
Portland, OR 97205
(503) 224-3400
Skamania Lodge
1131 SW Skamania Lodge Way
Stevenson, WA 98648
(509) 314-4177
Springwater Lakes Estate
17951 S Springwater Rd.
Oregon City, OR 97045
(503) 908-9627
Tendue
2505 SE 11th Ave., Ste 255
Portland, OR 97202
(971) 328-1544
The Benson Hotel
309 SW Broadway
Portland, OR 97205
(503) 228-2000
The Butler Barn
22242 SW Scholls Ferry Rd.
Beaverton, OR 97007
(971) 238-3476
The Chateau Ballroom
7045 SW Taylors Ferry Rd.
Portland, OR 97223
(503) 479-5751
The Colony Collective
7525 N Richmond Ave.
Portland, OR 97203
(503) 939-2949
The Eleanor
1605 NW Everett St.
Portland, OR 97209
(503) 243-6500
The Empress Estate Wedding Venue
460 Empress Ln.
Woodland, WA 98674
(360) 225-5555
The Evergreen
618 SE Alder
Portland, OR 97214
(503) 476-1811
The Foundry at Oswego Pointe
320 Oswego Pointe Dr.
Lake Oswego, OR 97034
(503) 427-1415
The Heathman Lodge
7801 NE Greenwood Dr.
Vancouver, WA 98662
(360) 254-3100
The Laurelhurst Club
3721 SE Ankeny St.
Portland, OR 97214
(503) 200-9545
The Leftbank Annex
101 N Weidler St.
Portland, OR 97227
(503) 937-1069
The Loft at 8th Avenue
2010 SE 8th Ave.
Portland, OR 97214
(971) 808-5270
The North Warehouse
723 N Tillamook St.
Portland, OR 97227
(503) 704-0779
The Old Schoolhouse
23945 NE North Valley Rd.
Newberg, OR 97132
(503) 740-5423
The Oregon Golf Club
25700 SW Petes Mtn. Rd.
West Linn, OR 97068
(503) 650-6900
The Portland Art Museum
1219 SW Park Ave.
Portland, OR 97205
(503) 226-2811
The Reserve Vineyards & Golf Club
4805 SW 229th Ave.
Aloha, OR 97007
(503) 259-2013
The Society Hotel
203 NW 3rd Ave.
Portland, OR 97209
(503) 445-0444
The Troutdale House by the Sandy River
411 E Historic Columbia River Hwy.
Troutdale, OR 97060
(503) 481-9449
The Tumwater Ballroom
211 Tumwater Dr.
Oregon City, OR 97045
(503) 310-9975
The Victorian Belle Mansion
1441 N McClellan St.
Portland, OR 97217
(503) 515-8230
The Village Ballroom
704 NE Dekum St.
Portland, OR 97211
(503) 505-9733
The Water Oasis
15055 NE Dopp Rd.
Newberg, OR 97132
(503) 568-8406
The West End Ballroom
1220 SW Taylor
Portland, OR 97205
(503) 427-1415
The World Trade Center Portland
121 SW Salmon St.
Portland, OR 97204
(503) 464-7207
Trinity Episcopal Cathedral
147 NW 19th Avenue
Portland, OR 97209
(503) 222-9811
Unger Farms
34880 SW Johnson School Rd.
Cornelius, OR 97113
(503) 992-0710
Union/Pine
525 SE Pine St.
Portland, OR 97214
(971) 254-4395
University Club of Portland
1225 SW 6th Ave.
Portland, OR 97204
(503) 223-6237
Urban Studio
935 NW Davis St.
Portland, OR 97209
(503) 427-1415
Vernonia Springs
54658 Nehalem Hwy S.
Vernonia, OR 97064
(503) 320-0988
Vitalidad Movement Arts & Events Center
116 SE Yamhill St.
Portland, OR 97217
(971) 266-3935
Weddings on the Hill
20255 Willamette Dr.
West Linn, OR 97068
(503) 307-0343