Portland Oregon Wedding Catering & Food Services
Without a doubt, chefs in Portland are serious about food. It's a way of life here, and when it comes to local, seasonal, or specialty foods, we're experts. You'll be blown away by Portland's array of unique wedding catering options, restaurants and food trucks! Portland wedding catering companies can make everything from appetizers, salads, entrees, and desserts, to tapas, hors d'oeuvres, BBQ, and a vast array of ethnic foods. Whether it's a formal dinner, an open buffet or a catered rehearsal, our wedding catering companies can design personal menus just for you. Don't forget that you can find local, organic and non-GMO ingredients, because many wedding catering companies specialize in gluten free, vegetarian and vegan fare! The Rose City offers an array of culinary delights, so we're sure you'll find exactly what you're looking for!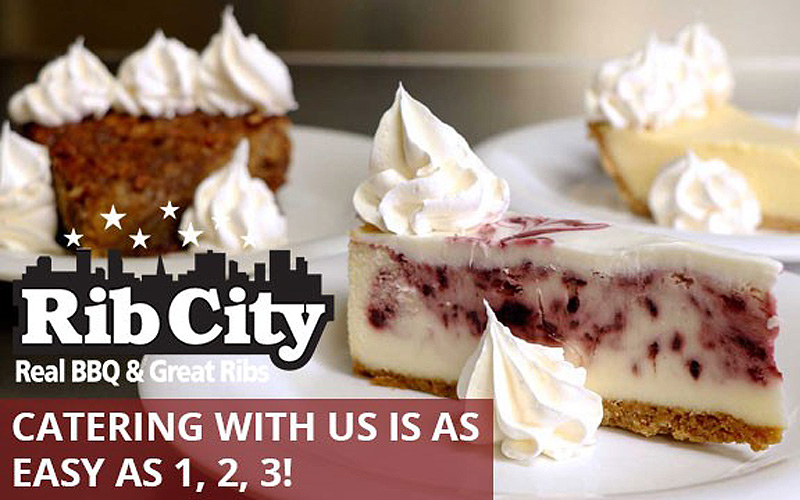 Rib City Catering
14415 SE Mill Plain Blvd.
Vancouver, WA 98684
(503) 490-2085
Local Rib City owner, Morgan Terrill, has been serving diners for over 11 years. Events Rib City has served in the past include The Wine and Jazz Fest, Hot Summer Nights, Taste of Vancouver, and the Vancouver Fourth of July celebration. Rib City has catered weddings, high school reunions, and corporate events.
To all catering orders, a standard 15% gratuity applies.
www.ribcitycatering.com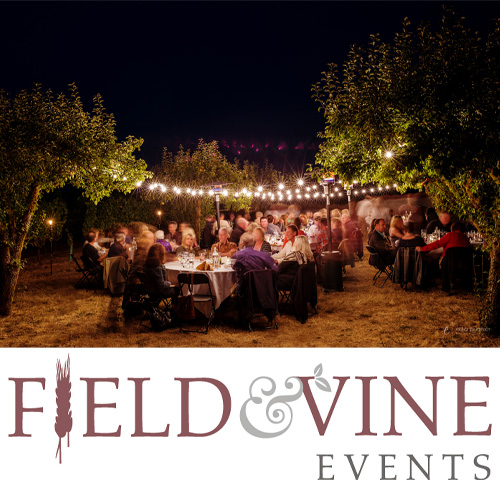 Field & Vine Events
1914 Willamette Falls Dr., Ste. 120
West Linn, OR 97068
(971) 258-8389
A full service catering and events company specializing in farm to table and outdoor catering. We're passionate about connecting greater Portland with Oregon's farm and wine country to create the most unique and memorable experiences. We plan and cater amazing weddings, private parties and corporate events.
www.fieldandvineevents.com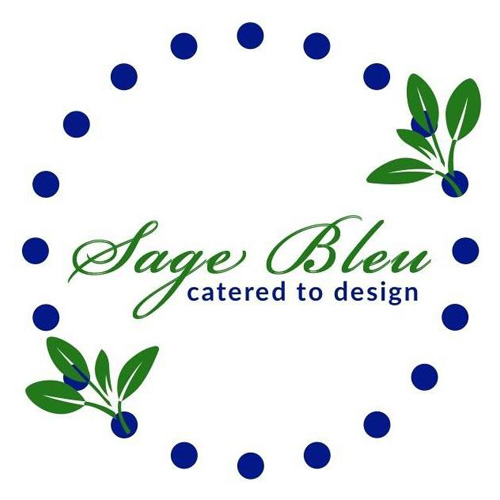 Sage Bleu Catering
577 18th Street
Astoria, OR 97103
(503) 717-3953
Sage Bleu Catering is a caterer and personal chef company located from Astoria, Seaside, Cannon Beach, Manzanita and beyond. The creative professionals behind this business take pride in creating delicious meals that guests can experience together. Specializing in providing cuisine for any type of special occasion or event, this skilled team can also arrange decor and flowers to complement the food for any special occasion.
They strive to provide a delectable dining experience from the hors d'oeuvres to the dessert. This can include mouth-watering charcuterie boards, warming soup appetizers, and sumptuous steak entrees.
www.sagebleucatering.com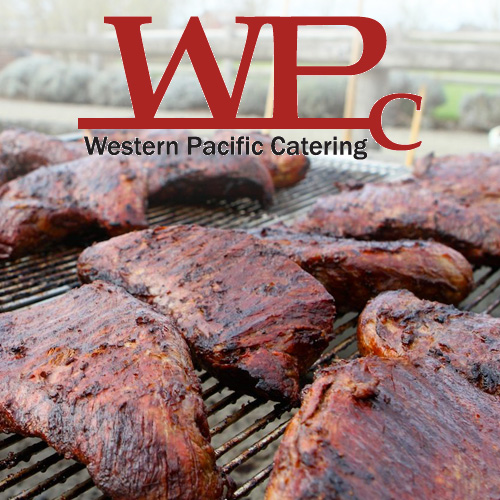 Western Pacific Catering Co. LLC
PO Box 1936
Wilsonville, OR 97070
(503) 682-9450
Providing mouth watering catering services in the Pacific Northwest since 1994, Western Pacific Catering Company grills up everything from burgers and hot dogs to fresh Northwest salmon fillets and choice angus tri-tip roast. Whatever your event — indoor or outdoor, large or small, simple or flamboyant — Western Pacific Catering can set the mood for any occasion. Serving Portland, Oregon and the Pacific Northwest region, our specialties include weddings, private parties, anniversaries and company gatherings of all kinds.
www.westernpacificcatering.com
White Pepper
7505 NE Glisan Street,
Portland, OR 97213
(971) 353-9002
Portland based and inspired by Pacific Northwest cuisine, White Pepper works with local farms to create custom menus featuring fresh, local and seasonal ingredients. We are real people, making real food, creating real experiences.
www.whitepepperpdx.com
Art de Cuisine Catering
Portland, OR
503-998-4432
Art Of Catering
1019 NW Everett
Portland, OR 97209
(503) 231-8185
Artemis Foods
1610 SE 3rd Ave.
Portland, OR 97214
(503) 233-8539
Bellyful Catering Co.
2190 SW 204th Ave.
Beaverton, OR 97003
(503) 407-5002
Big Kahuna's BBQ & Catering
7123 N Lombard St.
Portland, OR 97203
(503) 522-4012
Busy Bee Catering
68951 E Fairway Ave.
Welches, OR 97067
(503) 622-6743
Celebrate Catering
15555 Bangy Rd., Suite 100
Lake Oswego, OR 97035
(503) 603-4516
Chef Berk
Portland, OR
(503) 299-6047
Chef du Jour Catering
736 SE Powell Blvd.
Portland, OR 97202
(503) 222-4553
ChefStable Catering
611 SE Grant St.
Portland, OR 97214
(503) 238-8889
Cheryl's on 12th
1135 SW Washington St.
Portland, OR 97205
(503) 595-2252
Crave Catering
1324 SE 8th Ave.
Portland, OR 97214
(503) 224-0370
Dalton's Northwest Catering
8530 SW Pfaffle St.
Tigard, OR 97223
(503) 639-7211
DeAngelo's Catering & Events
9037 SW Burnham St.
Tigard, OR 97223
(503) 620-9020
Delilah's Catering
850 NE 81ST Ave.
Portland, OR 97213
(971) 222-4767
Devil's Food Catering
722 N Page St.
Portland, OR 97227
(503) 233-9288
Divine Catering
16285 SW 85th Ave., Suite 101
Tigard, OR 97224
(503) 347-7783
Eat Your Heart Out Catering Co.
1230 SE 7th Ave.
Portland, OR 97214
(503) 232-4408
Elephants Catering
700 SE Clay Ave.
Portland, OR 97214
(503) 937-1099
Field Day Feasts & Gatherings
1717 NE 42nd Ave., Suite 1000
Portland, OR 97213
(971) 255-0816
Grand Cru Hospitality
4636 SW Beaverton-Hillsdale Hwy.
Portland, OR 97221
(503) 954-3969
Hoda's Lebanese Restaurant and Catering
3401 SE Belmont St.
Portland, OR 97214
(503) 236-8325
It's Party Time Catering and Events
111 E 1st St.
Newberg, OR 97132
(503) 628-3616
Jake's Catering
614 SW 11th Ave.
Portland, OR 97205
(503) 241-2125
Just a Dash
12400 SW First Street
Beaverton, OR 97005
(503) 476-6228
Kam & Kam Catering
10050 Old Cornelius Pass Rd.
Portland, OR 97231
(503) 629-1708
Mezzaluna Fine Catering
1030 SW Jefferson St. Ste 260
Portland, OR 97201
(503) 442-1111
Miss'ipi Chef
337 NW Broadway Ave.
Portland, OR 97209
(971) 258-2433
Mundo Catering
8900 SE 73rd Ave.
Portland, OR 97206
971-302-5041
My Vice Food & Spirits
2035 SE Cesar Estrada Chavez Blvd.
Portland, OR 97214
(503) 477-4252
Pearl Catering
935 NW Davis St., Suite 2
Portland, OR 97209
(503) 765-8058
¿Por Qué No? Taquería
3524 N Mississippi Ave.
Portland OR 97227
(503) 467-4149
Portland Catering Company
7800 SW Durham Rd., Ste. 400
Portland, OR 97224
(503) 620-8855
Premiere Catering
2432 SE Umatilla St.
Portland, OR 97202
(503) 235-0274
Reedville Catering
2975 SW Cornelius Pass Rd., Suite D
Hillsboro, OR 97123
(503) 642-9898
Shizuku
1235 SW Jefferson St.
Portland, OR 97201
(503) 227-4136
The Hive Catering Co.
Portland, OR
(503) 908-8750
The Mad Hatter Caterer
Vancouver, WA
(360) 213-9714
The Vegan Caterer
Portland, OR
(856) 924-1698
The WaitStaff Team
Portland, OR
(503) 460-7755
Tim's BBQ & Roasting Catering
26729 SE Stark St.
Troutdale, OR 97060
(503) 740-1945
To Dine For Catering
Portland, OR
(971) 212-0558
Two Chicks & a Rooster Catering & BBQ
17421 SE McLoughlin Blvd.
Milwaukie, OR 97267
(503) 407-7915
Verde Cocina Catering
Portland, OR
(503) 384-2327
Vibrant Table Catering & Events
2010 SE 8th Ave.
Portland, OR 97214
(503) 297-9635
Your Kitchen Chef
16789 SW Juliann Ln.
Aloha, OR 97007
(503) 602-5553