Portland Wedding Photographers
They say a picture is worth a thousand words. It truly is. The wedding photographers in Portland are some of the most talented in the world. The images they capture will be artistic and timeless. Whether you prefer a photojournalistic wedding photographer to document every detail, or a classic portrait photographer, you'll find exactly who you're looking for.
Finding the perfect Portland wedding photographer is easy. When choosing a photographer, there are several things you'll want to consider. First is style. Do you prefer classic posed portraits of you and your wedding party, a documentary or journalistic approach, or a vintage film look? Portland's wedding photographers will provide the style you're looking for, from engagement photos, to boudoir portraits, trash-the-dress sessions, and the wedding and reception images.
You'll also want to think about the amount of coverage you'd like on the wedding day. Most photographers charge by the hour, and many offer packages which include a specific number of hours of coverage, multiple photographers and cameras snapping away, prints, DVDs, coffee table and boutique-style wedding albums, and online viewing and sharing options. Many of the best photography teams in Portland offer video capabilities as well.
Lots of couples choose to have their wedding photographer capture images of the bridal party getting ready before the wedding. Having these special moments documented is priceless. It's so much fun to re-live the time you spent preparing for the ceremony. During the reception, you'll want to have photos of the toasts, cake cutting, first dances, bouquet toss, garter toss, or any other unique moments you have planned. And don't forget about the dancing! You'll definitely want enough time to capture your family and friends dancing the night away!
Byron Roe Photography
(541) 350-2136
Byron and Wendy are a husband/wife team specializing in fashion forward on-location weddings worldwide for the creative, outgoing couple. A past bride said, "Precise, adventurous, contemporary-with panache, they'll make you feel famous." See love letters on their world-class blog and view the video promo online.
www.studio-br.com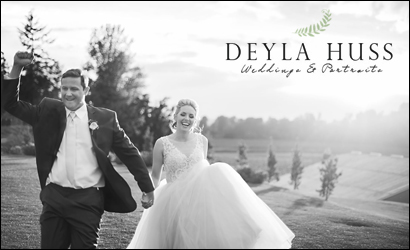 Deyla Huss Weddings & Portraiture
Portland , OR
(503) 860-0630
Intimate, romantic Wedding photography serving all over the west coast.
www.deylahussphotography.com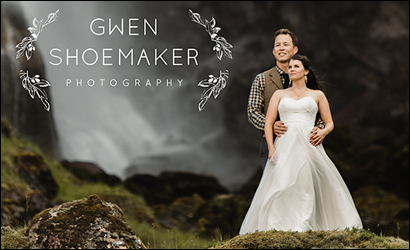 Gwen Shoemaker Photography
Oregon
(303) 596-6325
Artfully curated images for intimate and stylish weddings around the PNW and the world.
www.gwenshoemaker.com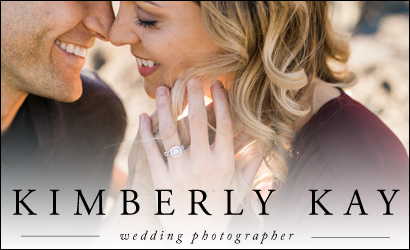 Kimberly Kay Photography
(541) 610-2590
Kimberly Kay Photography is an award winning premier wedding photography service based in Oregon and serving the entire West Coast and beyond.
www.kkayphoto.com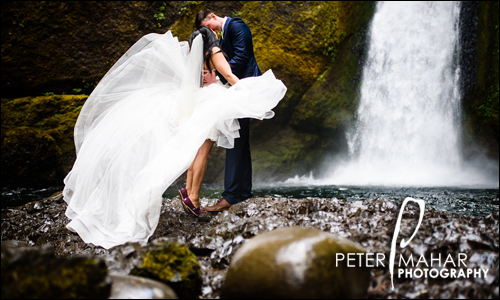 Peter Mahar Photography
Portland, OR
(360) 771-4693
We love weddings that are big & crazy. Small & intimate. Unplugged. At a waterfall. In the middle of nowhere. That have ice cream. Food trucks. Lots of alcohol. All-night dancing. Crazy weather. Weepy fathers-of-the-bride. Bonfires. Brides that aren't afraid of rain. Couples that can't keep their hands off each other.
www.petermahar.com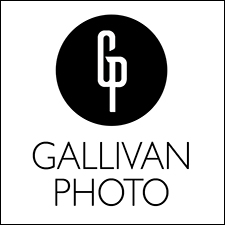 Gallivan Photo
(541) 633-3024
We shoot weddings for dreamers and explorers from all walks of life.
www.gallivanphoto.com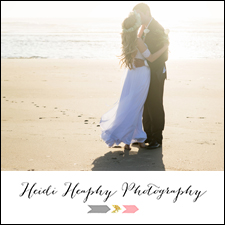 Heidi Heaphy Photography
Portland, OR
(406) 425-3271
Wedding photographer capturing adventurous couples and intimate weddings at the Oregon coast and the greater Portland area.
www.heidiheaphyphotography.com
Stark Photography
Portland , OR
(503) 334-4892
The Stark Photography approach is to connect with our couples and our portrait clients, learn as much as we can about you and gain your trust so that you feel at your most comfortable, allowing real moments to come through and be captured by us.
We fancy ourselves to be a pretty fun pair to work with. Having your photograph taken is an experience and one that we want to make as fun and relaxed as possible.
www.starkphotography.com
Worlds Apart Studios
109 N Main Ave. Suite 208
Gresham, OR 97030
(503) 314-3745
Natural light, lifestyle photography, based in the heart of Downtown Gresham, OR. Specializing in seniors, newborns, boudoir, and wedding photography.
www.worldsapartstudios.com
27 Wonders Photography
Portland, OR
(503) 956-7320
A Lovely Day Photography
Portland, OR
(503) 225-0713
A22 Wedding Photography
Portland, OR
(503) 975-2707
Aaron Courter Photography
Portland, OR
(503) 308-8377
Allie Rae Photography
Portland, OR
(971) 205-6370
Alyssa Jul Photography
Beaverton, OR
(503) 968-5940
Amanda Photographic
P.O. Box 7737
Bend, OR 97708
(541) 829-2756
Ambient Sky Wedding Films & Photography
Portland, OR
(503) 318-4265
Amelia Burbank Photography
Saint Helens, OR
(503) 396-3082
Aniko Productions
Portland, OR
(503) 833-2479
Anna Jaye Photography
Portland, OR
(913) 940-9676
April Williams Photography
Vancouver, WA
(360) 513-1227
Aralani Photography
4039 N. Mississippi Ave., #202
Portland, OR 97227
(503) 539-7299
Atelier Pictures
4039 N. Mississippi Ave., #202
Portland, OR 97227
(503) 395-8776
Ava Maria Photography
Eugene, OR
(541) 255-9123
Bella Barcellona Photography
Beaverton, OR
(916) 337-8958
Blue Ackerman Photography
Serving the Gorge and Hood River, Oregon
(541) 490-4498
Britt Rene Photo
Portland, OR
(949) 244-4912
Britta Marie Photography
Portland, OR
(971) 227-0596
Brittany Lauren Photography
Portland, OR
(760) 284-2299
Bryan Aulick Photography
2051 NW 29th Ave., #2
Portland, OR 97210
(509) 301-7179
Bryan Rupp Photography
155 SW 7th St.
Dundee, OR 97115
(970) 216-7858
Camera Art Photography
870 SE 32nd Ave.
Hillsboro, OR 97123
(503) 730-0248
Carlos Hernandez Photography
Portland, OR
(503) 893-9826
Catalina Jean Photography
Portland, OR
(971) 533-9081
Cavens Photography
Oregon/Washington
(360) 202-8183
Colleen Cahill Studios
Portland, OR
(503) 228-1465
Connor Ebbinghouse Design + Production
Portland, OR
(317) 727-9430
Courtney Delano Photography
4033 Calaroga Circle
West Linn, OR 97068
(503) 860-6167
Crystal Genes
Artistic Portrait Storyteller
Portland, OR
(704) 280-4242
David A. Barss Photographer
15630 SW Boones Ferry Rd.
Lake Oswego, OR 97035
(503) 282-1269
Dawn Marks Photography
West Linn, OR
(503) 997-3703
Dawn Photography
Cottage Grove, OR
hello@dawn-photography.com
Eden Willow Photography
Portland, OR
(503) 880-2999
Eleventh Avenue South
PO Box 1314
Longview, WA 98632
(360) 810-3200
Emily G Photography
Portland, OR
(503) 936-2922
Emily Gigoux Photography
Newberg, OR
(541) 231-6591
Erica Ann Photography
1720 SW 4th Ave., #227
Portland, OR 97201
(503) 476-5059
Erica Kait Creative
Portland, OR
(971) 269-9799
Erin Elizabeth Photography
Beaverton, OR
(858) 349-0003
Evrim Icoz Photography
723 SE 33rd Ave.
Portland, OR 97214
(503) 341-4762
Falcusan Photography
Vancouver, WA
(503) 380-5131
Fritz Photo
2552 Northwest Vaughn St., Suite E
Portland, OR 97210
(503) 267-5078
FS Photography
Portland, OR
(503) 922-1677
Golden Moment Films
Salem, OR & Surrounding Areas
(503) 871-0222
Hazelwood Photo
Portland, OR
(503) 707-0691
Heather Fitch Photography
Fairview, OR
(503) 799-3149
Heather Mills Photography
Willing to Travel
Eugene, OR
(541) 730-0905
Heidi & Heather Wedding Photography
Salem, OR
(503) 931-1106
Heidi Hoffman Photography
35803 S. Hwy. 13
Molalla, OR 97038
(503) 278-6291
Holland Studios
2181 NW Front Ave., Suite F
Portland, OR 97209
(503) 238-5957
Hoos Images
PO Box 42555
Portland, OR 97242
(503) 508-3695
Jade Photography
1282 3rd St., #28
Lafayette, OR 97127
(971) 241-8417
Jaime Denise Photography
Offering a package without travel fee for Portland weddings
Spokane, WA
(509) 290-0491
Jamie Rae Photo
Portland, OR
(971) 219-4414
Jazzi Photography
Vancouver, WA
(360) 624-3546
Jenn Byrne Creative LLC
Portland, OR
(503) 706-9519
Jessica Hill Photography
3103 N. Mississippi Ave.
Portland, OR 97214
(503) 415-1411
Jessica Watson Photography
Portland, OR
(503) 754-4525
Jordan & Khrystina Photography
Cottage Grove, OR
(541) 870-1785
Jordan Barclay Photography
Portland, OR
(832) 367-0031
Joshua Rainey Photography
Eugene, OR
(541) 505-2781
Juliana Patrick Photography
Portland, OR
(503) 318-5160
Julie Izotov Photography
Vancouver, WA
(360) 521-0762
June Lion Photography
935 NE 73rd Ave.
Portland, OR 97213
(217) 473-5605
Justin Lee Photography
Portland, OR
(503) 622-9008
Karen J Hawley Photography
Corbett, OR
(503) 695-2728
Kirsten Wilson Photography
Eugene, OR
(541) 870-6503
Kris Elliott Photography
Portland, OR
(503) 307-4617
Lauren Odderstol Photography
Portland, OR
(703) 731-9126
Logan Westom Photography
Seattle-based, serving Portland & Cannon Beach
(360) 448-1502
McKenna Rachelle Photography
Hillsboro, OR
(541) 999-7441
Mhari Scott Photography
Portland, OR
(971) 373-5182
Michael Gary Photography
5540 SE Liebe St.
Portland, Oregon 97206
(503) 752-4928
Miranda Jean Photography
Grants Pass, OR
(541) 761-7761
Missy Fant Photography
400 E. Evergreen Blvd., Suite 205A
Vancouver, WA 98660
(360) 448-1346
MJ's Photography
Eugene, OR
(541) 914-7462
Modern Art Photograph
924 N. Killingsworth Ct.
Portland, OR 97217
(503) 481-7947
Nadia Joyce Photography
Portland, OR
(971) 770-1864
Nadia Martin Photography
Portland, OR
(530) 340-2500
New Moon Photography
Portland, OR
(503) 701-2188
Nicole Wasko Photography
Portland, OR
(971) 313-9970
Niki Rhodes Photo
Portland, OR
(503) 803-3846
One Love Photography
Portland, OR
(503) 999-1320
Ott Photography
Salem, OR
(503) 389-6356
Paul Rich Studio
2808 NE MLK Jr. Blvd., Suite 3
Portland, OR 97212
(503) 475-3306
Photography By Ajay
Portland, OR
(503) 740-1802
Photos By Orion
1448 12th St. SE
Salem, OR 97302
(503) 871-8417
Powers Photography Studios
825 NW Glisan St.
Portland, OR 97209
(503) 478-0997
Rachel LeCrone Photography
Portland, OR
(503) 380-1055
Rachel Rausch Photography
Portland, OR
(818) 606-6417
Rebekah Johnson Photography
Portland, OR
(503) 238-9619
Remembrance Photography
1535 SE Pine St.
Portland, OR 97214
(503) 957-7758
Samantha Shannon Photography
Hillsboro, OR
(916)281-4678
Sarah Lynn Photography
Portland, OR
(503)819-5544
Scala Photography
14010 NE 91st St.
Vancouver, WA 98682
(541) 990-1540
Sean Carr Photography
5808 SE Milwaukie Ave.
Portland, OR 97202
(716) 307-9114
Sean Morrison Photography
Portland, OR
(503) 816-2173
Shelley Marie Photography
2406 NE 86th Ave.
Portland, OR 97220
(503) 708-7237
Shortcake Photo
Portland, OR
(503) 806-0199
Sikora Photography
Stevenson, WA
(503) 866-2645
Steele Photography
Portland, OR
(503) 902-5049
Studio 623 Photography
Portland, OR
(503) 810-2958
Studio 98
Portland, OR
(503) 358-6552
Sweetlife Photography
Portland, OR
(971) 219-9462
Swoon Imagery
Portland, OR
(717) 649-8199
T5 Photography
Portland, OR
(303) 898-9192
Terra Lange Photography
Portland, OR
(541) 556-7961
Trista Page Photography
Portland, OR
(503) 887-1182
Turn Loose The Art Wedding Photography
Portland, OR
(503) 828-0848
White Space Photography
3860 NW 171st Place
Beaverton, OR 97006
(503) 307-3160
William James Photography
Vancouver, WA
(360) 606-5032
Willow Creek Studios
Vancouver, WA
(360) 991-4863
Wit + Whimsy Creative, LLC
Vancouver, WA
hello@witandwhimsycreative.com
Yasmin Khajavi Photography
Portland, OR
(503) 915-9281
You Look Nice Today Photography
Canby, OR
(503) 919-8616