Portland Wedding Videographers & Filmmakers
We Portlanders love to watch movies, and we adore photojournalism. Reminisce your big day with a professional wedding video by hiring one of Portland's talented filmmakers to conceive a beautiful and emotional documentary of your wedding story.
Portland wedding videographers have the cinematic experience, talent and creativity to create a feature film of your wedding day, and more. From the engagement session with your photographer, to the bachelor and bachelorette parties, the rehearsal dinner, and finally, the ceremony and reception, our wedding cinematographers will exquisitely capture your event in perfect motion.
Whether you're looking for simple, traditional coverage, or an edgy, modern or vintage-style wedding film, Portland's professional video and audio professionals use top-notch technology to capture the footage of the festivities. High resolution HD cameras, Steadicams, sliders, cranes and even flying drones are options, depending on the coverage you'd like during the day. Many of our wedding filmmakers in Portland offer DVDs, Blu-Ray, and online hosting options, so your wedding party and guests can view the visually stunning highlights with ease.
Capturing the wedding preparations, ceremony and reception with a professional wedding videographer in Portland is literally priceless. Your wedding video will bring you right back to those moments, and it's such a special treat to watch with each anniversary.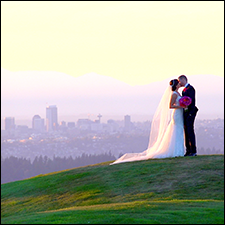 Best Made Videos
Seattle, Washington
TIRED OF BORING, CLICHED WEDDING VIDEOS? SO ARE WE!!!
Allow us to tell the story of one of the most important days of your life using your own words. No cheesy wedding videos here! We will capture all the sights and sounds of your special wedding day and use them to weave a narrative that is entirely your own. Let us give you a wedding video you can be proud of and cherish forever.
www.bestmadeweddingvideos.com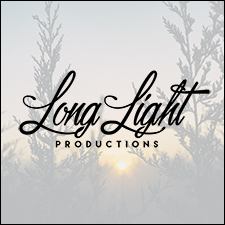 Long Light Productions
Portland, OR
Native to Portland, Oregon, we are a husband and wife team creating professional wedding videography. We aim to deliver a real and authentic film that will tell the story of your special day for years to come. With Chris's background as a singer/songwriter and musical composer, Long Light Productions can offer you a unique film where the music chosen to accompany your wedding video will subtly and perfectly enhance those special moments captured on film resulting in a cinematic masterpiece!
www.longlightproductions.com
93 Photobooth Co.
Eugene/Springfield, OR
(541) 954-8616
Aden Photography & Video Productions
P.O. Box 1501
Lake Oswego, OR 97035
(503) 625-8900
Ambient Sky Wedding Films & Photography
Portland, OR
(503) 318-4265
Aniko Productions
Portland, OR
(503) 833-2479
Atelier Pictures
4039 N. Mississippi Ave., #202
Portland, OR 97227
(503) 395-8776
Blue Bus Creatives
44 W Broadway St., Suite 212
Eugene, OR 97401
(541) 632-3509
Borrowed & Blue Films
Portland, OR
(503) 208-4637
Candy Glass Productions
2552 NW Vaughn St., Suite E
Portland, OR 97210
(971) 258-6400
Conscious Reel Productions, LLC
6305 SE 91st Ave.
Portland, OR 97266
(503) 490-7813
DanielMVideo
Portland, OR
(360) 448-1368
Define Motion
Tualatin, OR
(503) 862-3171
DW Duo
Dawn Grishow: Harpist – Singer – DJ
Portland, OR
(503) 642-9509
Film House Weddings
Portland, OR
dennis@filmhouseweddings.com
Focal Point Digital Media
1120 Edgewater St. NW
Salem, OR 97304
(503) 588-0251
Golden Moment Films
Salem, OR & Surrounding Areas
(503) 871-0222
Happily Ever After Films
Portland, OR
(928) 710-4280
Hybrid Moon Video Productions
2181 NW Front Ave.
Portland, OR 97209
(503) 295-1991
I.M. Strong Video Creations
Salem, OR
(503) 999-7708
Jenn Byrne Creative LLC
Portland, OR
(503) 706-9519
Jordan & Khrystina Films
Cottage Grove, OR
(541) 870-1785
Kevin Ryan Films
Portland , OR
(503) 863-9792
Lens and Compass
P.O. Box 2341
Portland , OR 97208
(208) 863-4899
Moving Picture Weddings
107 SE Washington St., Suite 164
Portland, OR 97214
(503) 427-1920
Northwest Film Co.
Portland, OR
(503) 917-9629
Pacific Hearts Wedding Videography
624 NE 98th Court
Vancouver, WA 98664
(360) 523-8530
Paper Flames
Portland, OR
erik@paperflames.co
Progressive Movement Productions
Portland, OR
(503) 998-1584
Red Forest Films
P.O. Box 820373
Vancouver, WA 98682
(360) 931-8243
Shields Films
107 SE Washington St., Suite 255
Portland, OR 97214
(503) 516-8576
Solefire Films
Seattle, WA
(360) 536-8641
Sovince Films
Portland, OR
(503) 349-2483
Steady State Studios
Exemplary Video and Photo Production
Portland, OR
(503) 930-8260
Trevor Holland Films
Portland, OR
(503) 830-1069
Troy Costa Films
780 NW Newport Ave.
Bend, OR 97701
(541) 390-8807
Unveiled Productions
20697 SW Sun Drop Pl.
Sherwood, OR 97140
(503) 853-6189
Watertown Films
3435 NE 45th Ave.
Portland, OR 97213
(503) 974-6087
Watts Films
5125 NE 15th Ave.
Portland, OR 97211
(503) 309-2740