Portland Restaurants & Rehearsal Dinners
The big day is tomorrow! You've worked so hard to get the wedding planned, and now it's time to relax and have a fabulous rehearsal dinner in Portland. You're in luck. Portland restaurants and venues offer a wide range of cuisine to satisfy every palate for your bridal party, family and friends. Whether you're hosting a small catered gathering for the wedding party at a private meeting space, or a large group dinner, you'll find the perfect place to wine and dine in Portland before your wedding day.
Downtown Portland restaurants and the Pearl district are great places to start when thinking about delicious, gourmet food for the rehearsal dinner, lunch or brunch. Portland offers the gamut of cuisine for your rehearsal dinner, from French, Italian, Greek, and Japanese fare, to classic Northwest cuisine made with fresh, local ingredients. The menu options are endless! Portland's restaurants will make your rehearsal dinner a complete success. From a cocktail party with an appetizer menu for your guests to nosh on delicious hors d'oeuvres, to a casual buffet, to an elegant and formal sit-down dinner in a private dining room with breathtaking views of Portland rivers and Mount Hood, you're sure to find the rehearsal dinner space with the perfect ambiance for your party.
Whatever your preference, Portland's restaurants offer unique meeting space and custom menu options to ensure your meal is delectable, and your party is unforgettable.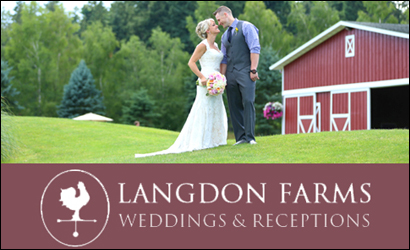 Langdon Farms Golf Club
24377 NE Airport Rd.
Aurora, OR 97002
(503) 678-4653
Langdon Farms offers a beautiful country oasis in the midst of the Portland-Metro area. Our farmhouse-inspired architecture, ranch style fences and serene surroundings create a picture-perfect venue. Whether you are drawn by the charm of a barn wedding, or captivated by the emerald golf greens and vibrant flowers, Langdon Farms is a venue unlike any other.
www.langdonfarms.com
Kah-Nee-Ta Resort & Spa
6823 Highway 8
Warm Springs, OR 97761
(800) 554-4786
Kah-Nee-Ta Resort & Spa offers a variety of accommodations such as rooms with private balconies, teepees and even a full-service RV Park. We also have 15,000 square feet of flexible meeting space to host any event you need to plan. Come and enjoy 300 days of sun in Oregon's High Desert with us!
www.kahneeta.com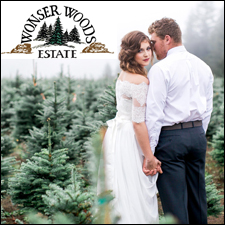 Wonser Woods Estate, LLC
24250 S Raney Ln
Estacada, OR 97023
(503) 630-6749
Wonser Woods Estate is an elegant venue and five bedroom B&B located in the rolling hills of Clackamas County, Oregon. The natural setting sets the stage for your wedding with spacious outdoor areas, manicured landscaping and distinguished yet comfortably elegant interior. Relish the stunning views of Mt. Hood and the nearby mountains and valleys while enjoying the close proximity to Portland. You are sure to appreciate the thought that went into every detail of this stunning venue. Wonser Woods Estate looks forward to working with you to make all your wedding day dreams come true.
www.wonserwoodsestate.com
23 Hoyt
529 NW 23rd Ave.
Portland, OR 97210
(503) 445-7400
Andina Restaurant
1314 NW Glisan St.
Portland, OR 97209
(503) 228-9535
Bluehour
250 NW 13th Ave.
Portland, OR 97209
(503) 226-3394
BridgePort Brew Pub
1313 NW Marshall St.
Portland, OR 97209
(503) 241-7179
Celilo Restaurant and Bar
16 Oak Street
Hood River OR 97031
(503) 781-3749
Chart House Portland
5700 SW Terwilliger
Portland, OR 97239
(503) 246-6963
Clarklewis
1001 SE Water Ave.
Portland, OR 97214
(503) 235-2294
Hotel deLuxe
729 SW 15th Ave.
Portland, OR 97205
(503) 219-2094
Hotel Vintage & Pazzo Ristorante
422 SW Broadway St.
Portland, OR 97205
(503) 412-6316
McManamins Cornelius Pass Roadhouse & Imbrie Hall
4045 NW Cornelius Pass Rd.
Hillsboro, OR 97124
(503) 693-8452
McMenamins Crystal Hotel & Ballroom
1332 West Burnside St.
Portland, OR 97209
(503) 288-3286
McMenamins Grand Lodge
3505 Pacific Ave.
Forest Grove, OR 97116
(503) 992-9530
McMenamins Hotel Oregon
310 NE Evans St.
McMinnville, OR 97128
(503) 472-8427
McMenamins Kennedy School
5736 NE 33rd Ave.
Portland, OR 97211
(503) 288-3286
McMenamins Mission Theater & Pub
1624 NW Glisan St.
Portland, OR 97209
(503) 288-3286
McMenamins Old Church & Pub
30340 SW Boones Ferry Rd.
Wilsonville, OR 97070
(503) 427-2506
Meriwether's Restaurant & Skyline Farm
2601 NW Vaughn St.
Portland, OR 97210
(503) 228-1250
On Deck Sports Bar & Grill
910 NW 14th
Portland, Oregon 97209
(503) 227-7020
Portland City Grill
111 SW 5th Ave., 30th Floor
Portland, OR 97204
503-525-5260
Portland Spirit River Cruises
110 SE Caruthers St.
Portland, OR 97214
(503) 224-3900
Saffron Fields Vineyard
18748 NE Laughlin Rd.
Yamhill, OR 97148
(503) 662-5323
Saucebox
214 SW Broadway
Portland, OR 97209
(503) 241-3393
Serratto Restaurant & Bar
2112 NW Kearney St.
Portland, OR 97210
(503) 221-1195
The Village Ballroom
704 NE Dekum St.
Portland, OR 97211
(503) 505-9733
Widmer Brothers Brewery
955 N Russell St.
Portland, OR 97227
(503) 802-7861
Wilfs Restaurant & Bar
At Union Station
800 NW 6th Ave.
Portland, OR 97209
(503) 223-0070