Portland Wedding Rentals, Lighting, Décor & Restrooms
When you're looking for wedding rentals, party rentals, or event rentals in Portland, we've got you covered. Portland's wedding rental companies will provide you with everything you need to make your ceremony and reception a complete success. From vintage rentals, to creative, modern, or rustic rentals, you'll find the perfect setup for your wedding day. Whether it's for an indoor wedding venue in Portland, an outdoor venue along the Columbia Gorge, a fabulous winery in Hood River, or at any of the beautiful venues to the west of the City of Roses, we can help.
For the ceremony, Portland rental companies offer wedding tents and canopies of various sizes, tables, chairs and chair covers, pipe and drape, intimate lighting and more to accommodate all your guests, whether you have an indoor or outdoor wedding.
During the cocktail hour and reception, Portland's rental companies are fully equipped with quality inventory. From restrooms, bars, dance floors, china and glassware, audio and visual equipment, to classy portable restrooms for outdoor events. Many rental companies in Portland offer delivery, set-up and take-down services and on-site support to ensure the wedding day flows smoothly.
Whatever you need to rent on your wedding day – whether it be a simple tent for a small event, or a complete setup for a large event, you can rent it in Portland. Visit a showroom, browse online or in a catalog. Have fun looking around to find the perfect rentals for your wedding!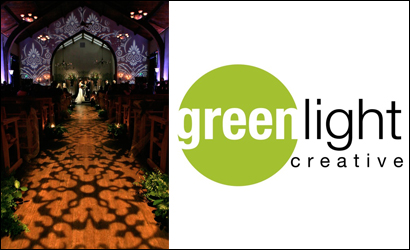 Greenlight Creative
6360 NE Martin Luther King Jr Blvd.
Portland, OR 97211
(503) 970-0246
We provide full service, award-winning lighting production for special events of all kinds. We approach every wedding as a custom, original design….even if it's just a few uplights, we want to make it as unique to YOU as we can. We take great pride in tying in your colors and other themes to our approach, and in making good venues look fantastic and great venues look even greater! And, we do it without making your life difficult: You can just enjoy your day, knowing that the lighting will be stunning!
www.greenlight-creative.com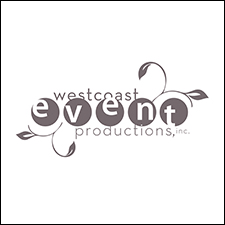 West Coast Event Productions
1466 NW Naito Pkwy.
Portland, OR 97209
(503) 294–0412
It starts with a promise… A promise to make your wedding unforgettable. West Coast Event Productions is Portland's premier event planning, design and rental company. We are an inspired team of event planners, designers and technicians committed to developing innovative solutions for weddings and special events.
www.wcep.com
Danner & Soli Event Rental and Design
2315 Pringle Road SE, Suite I
Salem, OR 97302
(503) 584-1322
Danner & Soli specializes in vintage and unique wedding and event rentals. Serving the Oregon Willamette Valley, from Portland to Salem.
www.dannerandsoli.com
Red Leaf LLC
5526 Waconda Rd. NE
Salem, OR 97305
(503) 931-3802
Renting live plants for your wedding. We are able to create a variety of themes from an English Garden to an Enchanted Forest. Our event horticulturist can help make your dream a reality.
www.redleafgarden.com
Action Rent All & Party Time
121 River Ave.
Eugene, OR 97404
541-726-6517
All American Rentals
425 SW 2nd Ave.
Estacada, OR 97023
(503) 630-7368
Angel Wing Rentals
Vancouver, WA
(360) 721-1365
Barclay Events
11733 SE 40th Ave.
Milwaukie, OR 97222
(503) 656-9587
Beautiful Wedding Decorations
Portland, OR
(971) 708-8836
Blue Stag Event Rentals
Creswell, OR
(503) 367-8196
Borrowed Treasures
Eugene, OR
(503) 367-8196
Bowerbird Events
3823 NE 113th Ave.
Portland, OR 97220
(503) 505-2712
Classic Vintage Rentals & Design
2058 E St.
Washougal, WA 98671
(503) 481-4449
Creations by Ly
915 NW 19th Ave., Studio F
Portland, OR 97209
(503) 208-5188
Danner & Soli Event Rental and Design
2315 Pringle Road SE Suite I
Salem, Oregon 97302
(503) 584-1322
Events Etc NW
11778 SE Jennifer St.
Clackamas, OR 97015
(503) 722-3884
For the Love of Pete Event Rentals
3800 Liberty Rd S
Salem, OR 97306
(503) 871-1022
Formal Flush, LLC
Portable Toilet Rentals
1605 NE 99th St.
Vancouver, WA 98665
(360) 606-3489
GuildWorks Architecture of the Air
840 SE Washington St.
Portland, OR 97214
(503) 236-0166
Hayward's Decorations, LLC
121 NE 117th Ave.
Vancouver, WA 98684
(360) 910-0844
Hollywood Lights
5251 SE McLoughlin Blvd.
Portland, OR 97202
(503) 232-8855
Interstate Special Events
1518 NE Lombard Place
Portland, OR 97211
(503) 285-6685
Lavena B. Vintage Rentals & Design
12603 NE 95th St.
Vancouver, WA 98682
(360) 721-2470
Luxury Restroom Trailers
9989 SE Cheryl Ct.
Happy Valley, OR 97086
(503) 939-5872
Miss Formal Event Rentals
4001 Main St.
Vancouver, WA 98663
(360) 253-9210
NW Event Rentals
2900 NW 229th Ave.
Hillsboro, OR 97124
(503) 336-5759
Ohana Party Rentals
6800 SW Beaverton-Hillsdale Hwy.
Portland, OR 97225
(503)-875-2403
Pacific Rental
12814 NE Highway 99
Vancouver, WA 98686
(360) 576-1234
Paradym Events
2110 NW Aloclek Dr., Suite 604
Portland, OR 97214
(503) 219-9290
Party Booths Northwest
Portland , OR
(503) 756-2832
Peter Corvallis Productions
2204 North Clark Ave.
Portland, OR 97227
(503) 222-1664
Portland Wedding Lights
Portland, OR
(503) 317-2737
Power of Love Rentals
Portland, OR
(971) 266-3119
Recreation Department
Portland, OR
(503) 683-2499
Royal Throne
Luxury Portable Restroom Rentals
19000 NE 42nd Ct.
Ridgefield, WA 98642
(360) 901-0689
Royce's Prop Shop
5406 N. Albina Ave.
Portland, OR 97217
(503) 283-8828
Schulz-Clearwater Sanitation
Portable Sanitation Supplies for Weddings, Festivals and Events
Portland, OR
(503) 692-9009
Something Borrowed
6635 N. Baltimore Ave., Suite 125
Portland, OR 97203
(971) 373-6203
The Party Place
1211 North Loring St.
Portland, OR 97227
(503) 548-4880
The Party Pros
23798 NW Clara Ln.
Hillsboro, OR 97124
(503) 844-9798
The Wedding Team
8900 SW Burnham St., E106
Tigard, OR 97223
(503) 726-2121
Vintage Meets Modern - Event Rentals
Portland, OR
(503) 432-3993
Vintage Mingle
1111 NE Flanders St.
Portland, OR 97232
(503) 568-1653
West Coast Drape
12911 NE David Circle
Portland, OR 97230
(877) 923-7273
Willy Make It?
5731 NE 109th Ave.
Portland, OR 97220
(503) 261-1234