Portland Wedding Flowers & Florists
You've chosen to get married in the Pacific Northwest, so finding the perfect florist in Portland, Oregon will be an exciting experience! Portland is named "The City of Roses" for a reason – the climate in the Willamette Valley is unmatched for raising the most beautiful flowers in the country. From the International Rose Test Garden to the Portland Rose Festival, these fragrant flowers are celebrated year-round and give Portland their namesake. But roses are only the beginning.
The plethora of native flowers, trees, grasses, shrubs, plants and mosses in our beautiful valley can make your wedding flower arrangements incredibly unique. Portland's florists and flower shops will customize top-notch, exquisite floral arrangements to complete your wedding décor.
Whether your dream wedding is a small, intimate affair, or a grandiose occasion, our florists in Portland, Oregon will custom-design every minute detail that fits within your budget. Do you envision an elegant, modern or vintage floral style? Would you like large, flowing centerpieces showcasing natural Pacific Northwest woods accented with flowers, or intimately-placed table arrangements? With so many floral and botanical varieties to choose from, the possibilities are endless. Choosing the flowers for your bridal bouquet, the mother of the bride, bridesmaids, groomsmen, flower girl and ring bearer will accent the floral theme your hearts are set on.
So take time to smell Portland's flowers. Our wedding florists will create the perfect package for your big day, from the boutonnieres and bridesmaids bouquets, to the floral decorations of your dreams. Whether your wedding is in winter, spring, summer or fall, you'll always find the perfect wedding flowers in Portland.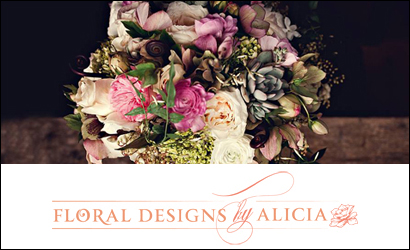 Floral Designs by Alicia
3715 SE Harvey St.
Portland, OR 97222
(503) 754-7484
We specialize in beautiful botanical designs to complete your wedding or event. We mold to your vision and meet your floral desire. We love to travel and accommodate every budget.
www.floraldesignsbyalicia.org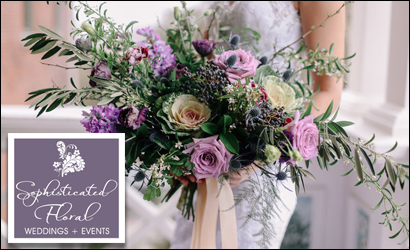 Sophisticated Floral
Portland, OR
(503) 484-4616
Sophisticated Floral Designs is a couture style florist specializing in floral design exclusively for Weddings, Events and Corporate Functions. Visit our website for additional information and to set up your complimentary consultation.
www.sophisticatedfloral.com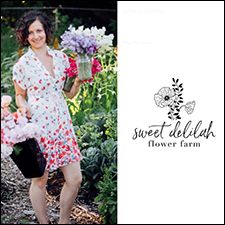 Sweet Delilah Farm
5803 NE Sumner St.
Portland, Oregon 97210
Sweet Delilah Farm is a vibrant hyperlocal flower farm that specializes in artisan cut flowers and medicinal herbs. Nestled in the Cully neighborhood of NE Portland, Sweet Delilah Farm was born out of a love for flowers and a respect for the magic and medicine of plants. Sweet Delilah Farm provides fresh bouquets, farm to vase floral design, a la carte wedding services, and classes to the community.
www.sweetdelilahfarm.com
Arranged for You Floral Events
Portland, OR
(503) 949-9654
Whether you know exactly what you want or aren't sure where to begin, Arranged for You will work with you to create a floral plan that is stunning, stress-free, and matches your vision.
www.afyfloralevents.com
Red Leaf LLC
5526 Waconda Rd. NE
Salem, OR 97305
(503) 931-3802
Renting live plants for your wedding. We are able to create a variety of themes from an English Garden to an Enchanted Forest. Our event horticulturist can help make your dream a reality.
www.redleafgarden.com
A Fine Flower Company
PO Box 8637
Portland, OR 97221
(503) 241-2839
A Floral Affair
Oregon City, OR
(503) 794-9370
Amanda Karam Floral
Happy Valley, OR
(503) 810-0982
Anna Mara Flowers
1100 SE Grand Ave.
Portland, OR 97214
(503) 758-4986
Artistic Flowers & Home Decor
17100 SW Pilkington Rd.
Lake Oswego, OR 97035
(503) 635-6661
Balenda's Flowers
Hillsboro, OR
(503) 693-6086
Bella Bloom Florals
22566 SW Washington, #202
Sherwood, OR 97140
(503) 880-1085
Belle Fleur Floral Design
546 Welcome Way S
Salem, OR 97302
(503) 559-1747
Bixby + Pine
Seattle, WA
(360) 731-5054
Blooming Bouquets
Beaverton, OR
(971) 285-5628
bloominous.com
Portland, OR
(310) 873-3137
Bloomsberry Floral
Portland, OR
(877) 883-4677
Blüm Floral Design & Wedding Florist
600 NW Naito Parkway, Suite B
Portland, OR 97209
(503) 851-1672
Botanica Floral Design
3318 NE Wasco
Portland, OR 97232
(503) 358-4687
Chickabloom Floral Studio
6010 NE 214th Ave.
Vancouver, WA 98682
(360) 953-0858
Christopher David
1991 NW Upshur St., Suite C
Portland, OR 97209
(503) 206-8226
Clark County Floral
11811 NE 72nd Ave., #B
Vancouver, WA 98686
(360) 694-1004
Creations by Ly
915 NW 19th Ave., Studio F
Portland, OR 97209
(503) 208-5188
Crystal Lilies
134 SE Taylor St.
Portland, OR 97214
(503) 221-7701
DARKISH
Handmade Silk Floral Arrangements
Find us on Etsy
Beaverton, OR
Darkish.tg@gmail.com
East West Floral Arts
503 SE 34th Ave.
Portland, OR 97214
(503) 235-5300
Emerald Petals
Portland's Eco Florist
3948 N. Mississippi Ave.
Portland, OR 97227
(503) 719-4503
Event Floral
Portland, OR
(503) 241-2225
Floral Sunshine
1991 NW Upshur St., Suite F
Portland, OR 97209
(503) 974-4740
Flowers Exclusively by Wendy
PMB 277
25 NW 23rd Place, Suite 6
Portland, OR 97210
(971) 404-9933
Flowers For You
11165 SE 23rd Ave.
Milwaukie, OR 97222
(503) 318-6677
Form & Flora
Portland, OR
(503) 803-6052
Geranium Lake
US Bank Tower, First Floor
555 SW Oak St.
Portland, OR 97204
(503) 228-1920
Goose Hollow Flowers
1219 SW 19th Ave.
Portland, OR 97205
(503) 228-8107
HART Floral
687 NE 52nd Ave.
Portland, OR 97213
(503) 660-8639
Hilary Horvath Flowers
616 SW 12th Ave.
Portland, OR 97205
(503) 789-1509
Hill Tree Garden
Beaverton, OR
(971) 777-3901
Ink & Peat Home + Lifestyle
3808 N. Williams Ave., Suite 126
Portland, OR 97227
(503) 282-6688
Janet Grassl Floral Design
Sandy, OR
(506) 668-4926
Little White Cottage Florist
345 SW Brislawn Rd.
White Salmon, WA 98672
(509) 493-8646
More & More Flowers
Portland, OR
(503) 888-6859
Nancy's Floral
620 NE Burnside Rd.
Gresham, OR 97030
(503) 716-4971
Old Town Florist
404 NW 10th Ave.
Portland, OR 97209
(503) 223-1646
Poppies and Paisley Floral
7515 SE Roots Rd.
Milwaukie, OR 97267
(503) 752-4280
Portland Florist Shop
11807 NE Glisan St.
Portland, OR 97220
(503) 257-9165
R. Bloom's of Lake Oswego
267 A Ave.
Lake Oswego, OR 97034
(503) 636-5876
Rockwood Urban Farm
Portland, OR
(503) 421-1435
Rosemary Stafford Floral Design
Portland, OR
(503) 616-0552
Sammy's Flowers - Pearl District
1124 NW Lovejoy St.
Portland, OR 97209
(503) 281-0310
Sammy's Flowers - West Burnside
1710 W Burnside St.
Portland, OR 97209
(503) 222-9759
Stacey's Flowers
Vancouver, WA
(360) 607-4307
Starflower
3411 SE Belmont St.
Portland, OR 97214
(503) 225-9400
Summersweet Design
Portland, OR
(503) 946-8728
Swoon Floral Design
Portland, OR
(503) 544-2557
Tenley Erin Young
Floral + Event Design
(503) 915-6650
Thistle + Pine
Forest Grove, OR
(503) 886-9623
Vibrant Table Catering & Events
2010 SE 8th Ave.
Portland, OR 97214
(503) 297-9635
VIP Flowers
11050 SE Powell Blvd., Suite 377
Portland, OR 97266
(503) 760-1000
Your Perfect Bridesmaid
2552 NW Vaughn St., Suite E
Portland, OR 97210
(503) 984-8652
Zest Floral & Event Design
6290 SW Arctic Dr.
Beaverton, OR 97005
(503) 320-2329