Portland Oregon Wedding Coordinators & Planners
Portland wedding coordinators and planners specialize in making your dream wedding a reality. Whether you know exactly what you want or don't know where to start, a professional bridal consultant can help. From simple "day-of" coordination to full event design and planning, you'll find it in Portland. A wedding planner handles all the details so your big day can run seamlessly from start to finish. As the liaison between you and your vendors, coordinators become a partner that helps to guide you through the process. Let us help connect you with your ideal wedding planner so you and your guests can enjoy a relaxing and stress-free day filled with laughter and love.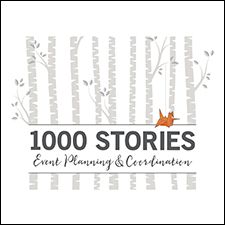 1000 Stories, LLC
916 Main St.
Vancouver, WA 98660
(888) 326-4443
Wedding planning and coordination for the PERFECTIONIST, for the DREAMER, for the EXPLORER and for the REBEL. Serving the Portland metro area, all of Clark County and BEYOND! We are located in the basement of the Brickstone Ballroom. Email, call or stop by and tell me YOUR STORY!
www.1000storiesevents.com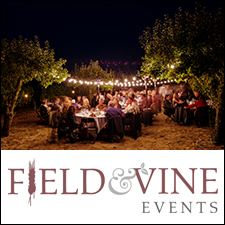 Field & Vine Events
1914 Willamette Falls Dr., Ste. 120
West Linn, OR 97068
(971) 258-8389
A full service catering and events company specializing in farm to table and outdoor catering. We're passionate about connecting greater Portland with Oregon's farm and wine country to create the most unique and memorable experiences. We plan and cater amazing weddings, private parties and corporate events.
www.fieldandvineevents.com
Bend Weddings & Events
Serving All of Oregon
(541) 241-2022
Are you looking to create a memorable wedding? Our goal is to assist you in creating the wedding you have always wanted. We take on the stress so you can have the fun! No matter the style or size we are here to help. With our custom check list, attention to details and over ten years in the industry Bend Weddings and Events will exceed your expectations.
www.bendweddingsandevents.com
Adornment Events
2115 SE Adams St.
Milwaukie, OR 97222
(971) 563-5555
Axe & Wedge Events
Portland, OR
(760) 694-2028
Bixby + Pine
Seattle, WA
(360) 731-5054
Black Swan Events
2808 NE Martin Luther King Jr Blvd.
Portland, OR 97212
(360) 567-5922
Blush Bridal Consultation Group
P.O. Box 230523
Portland, OR 97281
(503) 224-7700
Bridal Bliss
402 N. State St.
Lake Oswego, OR 97034
(503) 804-4901
Carpe Diem Weddings and Events
Aurora, OR
(503) 320-6925
CK Wedding & Event Design
11238 SE 21st Ave., Suite 3
Milwaukie, OR 97222
(503) 850-6415
Class Act Event Coordinators, Inc.
Portland, OR
(503) 295-7890
Creations by Ly
915 NW 19th Ave., Studio F
Portland, OR 97209
(503) 208-5188
Creative Celebrations Wedding & Event Planning
5300 Parkview Dr.
Lake Oswego, OR 97035
(503) 245-3132
Daisy May Event Coordinating
Molalla, OR
(503) 313-9192
Danielle Caldwell Events
Portland OR 97229
(914) 629-8789
Danielle Nichole Weddings
Portland, OR
(971) 330-7184
Designs by Muse
10940 SW Barnes Rd., #116
Portland, OR 97225
(971) 244-3555
Dream Team Events
Canby, OR
(503) 522-7680
EJP Events
2808 NE Martin Luther King Jr. Blvd., Suite 3
Portland, OR 97212
(503) 284-6756
Ella Events
P.O. Box 11234
Portland, OR 97211
(503) 236-2933
Encore Events
P.O. Box 82358
Portland, OR 97282-0358
(503) 890-1249
Events By Emily
4230 SE King Rd. #138
Milwaukie, Oregon 97222
(503) 893-8177
Events by Lisa Marie
3841 SW Hall Blvd.
Beaverton, OR 97005
(503) 830-7779
Events Etc NW
11778 SE Jennifer St.
Clackamas, OR 97015
(503) 722-3884
Fairytales by Kelsey
Warren, OR
(619) 987-7282
Fleurs Uniques
Portland, OR
(360) 910-6777
Gather Event Planning and Consultation
Portland, OR
(503) 504-7799
Green-Eyed Girl Productions
Kandice@green-eyedgirlproductions.com
Salem , OR
Kamea Events
Vancouver, WA
(360) 852-0408
Krystle Clear Events
Krystle Allen – Event Coordinator & Bartender
Portland, OR
(541) 517-9331
Love Notes
PO Box 1156
Hood River, OR 97031
(503) 781-3749
Luxe Event Productions
2104 NE 45th Ave.
Portland, OR 97213
(503) 477-0599
Magnifique Weddings & Events
Portland, OR
(503) 236-7001
Merrymaking Events
Portland, OR
(971) 570-5881
Oh Happy Day - Weddings by Amy
Portland, OR
(971) 207-8422
Peachy Keen Coordination
Tigard, OR
(503) 422-3068
Perfectly Posh Events
Wedding Coordinator – Planner – Event Designer
Portland, OR
(425) 478-9474
Simply Just Weddings
605 Main St., Suite #4713
Vancouver, WA 98660
(360) 553-2342
Soirée Special Event Planning
15630 SW Boones Ferry Rd.
Lake Oswego, OR 97035
(503) 230-9311
Thistle + Pine
Forest Grove, OR
(503) 886-9623
The Vintage Event
Kandice@green-eyedgirlproductions.com
Stayton, OR
Together Events
Portland, OR
(208) 819-5637
Town and Country Weddings
Serving Portland, Salem, Eugene and Bend
(541) 915-0511
Union Event Co
Hood River, Oregon
(541) 436-4161
Vanity Affair Events
1539 NW 19th Ave.
Portland, OR 97219
kelsey@vanityaffairevent.com
WE Plan It
Vancouver – Portland – Destination Weddings
info@weplanit.com
Weddings By Angel
Seaside, OR
(360) 590-4207
Wine Country Wedding Professionals
P.O. Box 383
Dayton, OR 97114
(503) 868-9455
Your Perfect Bridesmaid
2552 NW Vaughn St., Suite E
Portland, OR 97210
(503) 984-8652