Portland Oregon Bridal Boutiques & Wedding Dresses
So you're looking for a wedding dress in Portland? We can help! Whether you want a designer or vintage gown, Portland is full of uniquely styled bridal boutiques that offer an array of wedding dresses. From classic to modern, you'll surely find a dress that fits your style. Additionally, our boutiques offer bridal veils, intimates, and garters too.
It's undeniable that Portland has the best bridal consultants around. They're up on the latest fashions and at your service, so you'll look and feel your best to be sure! Undoubtedly you want your dress to be the perfect fit. It can take a long time to find just the right one, which is certainly stressful. But here's the good news: many shops offer appointments. When you enter our boutiques, there's someone waiting especially for you. Portland fashion consultants go above and beyond. They can assist you with sizing and styles. Plus, they really pay attention to you so they can be sure to meet your every need.
Because Portland bridal shops also offer huge selections, you can find all you need in one place. For example, many shops offer dresses for the bride, bridesmaids, flower girl, and mother-of-the-bride too! Also, regardless of your budget, there are shops that carry what you want. You never have to settle! Portland has high-fashion boutiques to be sure, but we're also home to much more. We have consignment shops and nonprofit boutiques too, so you can find new and gently used attire to fit any budget.
Of course, the number of boutiques in Portland can be overwhelming. With so many options it's hard to choose. But we make it easy to find what you need! So look no further! With us, you too can find the perfect dress without the stress.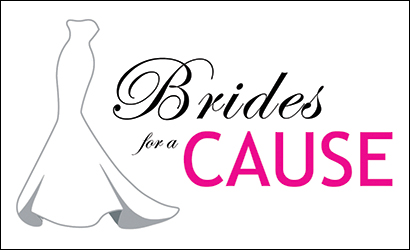 Brides for a Cause
Brides for a Cause
2505 SE 11th Ave., Suite 120
Portland, OR 97202
(503) 282-4000
Brides for a Cause is more than a bridal store – it's a bridal store to raise funds for charity! We collect and resell wedding dresses to support a variety of women-focused charities. Our bridal store features over 1,000 discounted and one-of-a-kind wedding dresses donated by high-end designers, bridal stores and individuals from around the country. Visit our bridal store in Portland or attend a Road Show!
www.bridesforacause.com
Divine Designs Bridal Boutique
Adorned In Grace - Gresham
818 NE Division St.
Gresham, OR 97030
503-489-7087
Adorned In Grace - Raleigh Hills
4949 SW 76th Ave.
Portland, OR 97225
971-217-7001
Ania Bridal
419 SW 4th Ave.
Portland, OR 97204
(503) 796-9170
Anna's Bridal
402 N State St.
Lake Oswego, OR 97034
(503) 636-1474
August Veils
2808 NE Martin Luther King Jr Blvd., Suite 3
Portland, OR 97212
(503) 788-5280
Bridal Exclusives - Clackamas
8942 SE Sunnyside Rd.
Clackamas, OR 97015
(503) 659-3766
Bridal Exclusives - Tigard
16850 SW 72nd Ave.
Tigard, OR 97224
(503) 213-1292
Charlotte's Weddings & More
8925 SW Beaverton-Hillsdale Hwy.
Portland, OR 97225
(503) 297-9622
Claire La Faye
7804 SE Madison St.
Portland, OR 97215
(323) 684-9996
David's Bridal - Beaverton
9125 SW Cascade Ave.
Beaverton, OR 97008
(503) 646-3751
David's Bridal - Happy Valley
12225 SE 82nd Ave.
Happy Valley, OR 97086
(503) 653-9800
Elizabeth Dye
925 NW 19th Ave., Suite J
Portland, OR 97209
(603) 224-0266
Exclusively Bridal
101 E B Ave.
Drain, OR
(541) 836-2916
Heavenly Bridal Boutique
309 SE 1st Ave.
Canby, OR 97013
(503) 263-2600
Lena Medoyeff Studio
710 Northwest 23rd Ave.
Portland, OR 97210
(503) 227-0011
Michelle DeCourcy
431 NW Flanders, #202
Portland, OR 97209
(503) 908-1691
Rosewood Bridal
11545 SW Durham Rd., Suite B-1
Tigard, OR 97224
(503) 603-0363
Silhouette
4225 NE Fremont St.
Portland, OR 97213
(503) 493-9391
Sincerely, The Bride
111 W 7th St.
Vancouver, WA 98660
(360) 953-8523
The English Dept.
2632 SE 25th Ave., Suite E
By Appointment
Portland, OR 97202
(503) 224-0724
The White Dress
918 SW Yamhill St.
Portland, OR 97205
(503) 206-4852
Tutus en Tournant
Bridal alterations, custom made dresses and more…
412 NE 136th Way
Vancouver, WA 98685
(360) 907-1066
Vouture - Designer Bridal Boutique
148 Liberty Street NE
Salem, OR 97301
(503) 551-0277
Xtabay Vintage
2515 SE Clinton St.
Portland, OR 97202
(503) 230-2899