Portland Oregon Wedding Alterations & Tailors
So you've finally found a wedding dress or tuxedo, but it doesn't fit. Don't worry! After all, people usually need alterations for their formal wear. In the event that you too need alterations, there is undoubtedly a Portland tailor or seamstress especially for you. Because your gown or tux is, of course, one of the most important parts of your wedding, it needs to be perfect!
Portland tailors not only have experience but also talent. Alterations frequently require attention to detail, particularly with vintage attire. Since Portland has so many experts, it's generally easy to find one near you. So whether you just need hemming, or your garment is too loose or too tight in the middle, it's no problem!
Portland has it all; not only basic alteration service but also artists that will take a boring tux or gown and make it undeniably and uniquely you! Whether you want a modern, classic, or vintage look, you can find it here without a doubt! We also have options for every budget. Regardless of price range, there's surely a tailor or seamstress for you. Even if you want alterations done quickly, our tailors will go above and beyond to return them straight away.
Of course, there's post-wedding service too. In addition to alterations, we also know cleaning and proper storage are equally important. Since your attire usually gets dirty at a wedding, you'll unquestionably need a dry cleaner afterward. Even though your garment is stained, it can certainly be cleaned and restored so that it looks like new. Regardless of what happens during your wedding, our experts will make your formal wear look as great afterward as it did before. So whether you're looking for alterations, cleaning, or gown preservation, we'll help! Your perfect tailor is only a click away!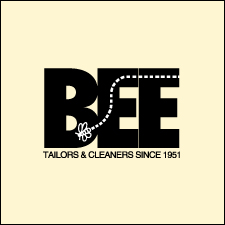 Bee Tailors & Cleaners
Bee Tailors & Cleaners
1026 Southwest Salmon Street
(Downtown & South Waterfront Locations Also)
Portland, OR 97205
(503) 227-1144
Founded in 1951, Bee Cleaners has serviced the Portland area by providing a level of quality above that of the competition. This superior quality and no-nonsense approach to customer service is the key component of our mission statement. We offer bridal gown pressing and preservation, alterations, dry cleaning, shirt services, and pickup and delivery.
www.beecleaners.com
Alteration Services by Pauline
10515 SE 42nd Ave.
Milwaukie, OR 97222
(503) 653-3839
Custom Fit To You at The Bridal Loft
2808 NE MLK Blvd., Suite 3
Portland, OR 97212
(503) 858-0830
David's Bridal - Beaverton
9125 SW Cascade Ave.
Beaverton, OR 97008
(503) 646-3751
David's Bridal - Happy Valley
12225 SE 82nd Ave.
Happy Valley, OR 97086
(503) 653-9800
DZ Alteration & Tailor Shop
1222 SW Morrison St.
Portland, OR 97205
(503) 796-9394
European Master Tailor
515 SW Broadway
Portland, OR 97205
(503) 223-1400
Lloyd Alteration Station
1728 NE Broadway
Portland, OR 97232
(503) 288-3817
Neighborhood Alterations & Bridal
3914 SE Harold St.
Portland, OR 97202
(503) 774-3039
Silhouette
4225 NE Fremont St.
Portland, OR 97213
(503) 493-9391
Stitched
Sewing & Design by Skye Blue
1605 SE 33rd Ave.
Portland, OR 97214
(503) 358-9456
Thu Fashion
1807 NE 42nd Ave.
Portland, OR 97213
(503) 282-5105
Tutus en Tournant
Bridal alterations, custom made dresses and more…
412 NE 136th Way
Vancouver, WA 98685
(360) 907-1066